INVESTOR'S BUSINESS DAILY
www.investors.com/editorial
Posted 1/23/2007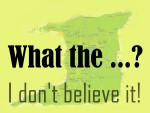 Homeland Security: There's a lot of talk about al-Qaida safe havens in Somalia, Afghanistan, Pakistan and Iraq. But the FBI is closely watching a potential hot spot in our own hemisphere.
Al-Qaida is suspected of having set up a front in the Caribbean island state of Trinidad, and sympathetic jihadists have already launched a movement there to replace Trinidad's Westernized government with Islamic law.

The militant Muslim group Jamaat al-Muslimeen staged a bloody coup attempt in Trinidad last decade that involved the firebombing of police headquarters in Port-of-Spain. A rash of bombings over the past couple of years has been linked to the group, whose leader, Yasin Abu Bakr, recently was released from prison after claiming to be ill.
Local police had arrested him in 2005 after raiding his headquarters and seizing high-powered rifles, grenades, walkie-talkies and 700 rounds of ammo. He awaits trial for inciting religious violence and terrorism.
The number of Bakr's followers is said to be growing, along with the number of kidnappings, murders and bombings in Trinidad. And fears are growing within the Department of Homeland Security and FBI that Trinidadian jihadists could train and export terrorists to strike the U.S.
Continue reading, 'Jihad In Trinidad'