Newsday Editorial
Friday, July 10 2009
www.trinidadandtobagonews.com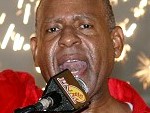 Wednesday's decisions of the Appeal Court in upholding two crucial appeals, one against the quashing by the Prime Minister of a Foreign Affairs officer's appointment to a position at the Trinidad and Tobago High Commission in London, the other against the PM's vetoing of a promotion in the general public service, clearly followed the clumsy handling by the Prime Minister of both matters. As a result, the Appeal Court, in both cases comprising Chief Justice Ivor Archie, and Justices Margot Warner and Allan Mendonca, ruled that they were "unfairly treated."

While the Foreign Affairs officer, Feroza Ramjohn, was prevented from assuming the High Commission post following a report which stated that she might have been a security risk, the other officer, Ganga Persad-Kisson, had his promotion to Commissioner of State Lands vetoed in a vacuum. Both Ramjohn and Persad-Kisson had the constitutional right to be told why their appointments had been rejected by the Prime Minister.
Admittedly, because it may have been deemed not in the public interest to either advise Ramjohn of the contents of the Report itself or to disclose who had provided the information, nonetheless, it was her right to be told of the reason for her London posting being cancelled. She needed to be informed. What, if anything was said about her by whom and to be so informed that she could be heard. The excuse about something being in the national interest is wearing thin. It smacks of arrogance and the now popular saying: The PM has spoken!
Ramjohn is a long serving officer in the Ministry of Foreign Affairs, with constitutional rights both as a citizen and as a public servant.
On May 27, 2004 she was called to a meeting and advised she should make plans immediately to leave for the United Kingdom to take up a position with Trinidad and Tobago's Mission in London. In addition, Ramjohn was provided with a letter of confirmation and served notice to her landlord she would be vacating premises she occupied. Feroza Ramjohn did all that was required of her and as she was about to leave Trinidad to assume her London posting she was advised that it had been quashed by the Prime Minister.
No reason, valid or otherwise, was advanced and as the Appeal Court was apprised, subsequent to the cancellation of her appointment Ramjohn was being blamed for some 200 missing passports. The Appeal Court would describe as "purely circumstantial" the circumstances under which she had been, reportedly, blamed.
Meanwhile, Persad-Kisson, in an unrelated matter, had applied for the vacant position of Commissioner of State Lands, been interviewed by the Public Service Commission, topped the interviews and had been regarded as their most qualified and senior candidate for the post. And as in the case of Feroza Ramjohn, the Prime Minister vetoed Persad-Kisson's promotion without apprising him of the reason.
Government should draw up and publish a Code of Practice to be followed particularly with respect to any matter similar to Ramjohn's. In this way not only is the general public made aware of specific rules obtaining with respect to the above, but to head off any future clumsy handling of similar matters, unfair treatment of individuals and needless legal costs to taxpayers.
In fact the Prime Minister's veto of such appointments should cease.
http://www.newsday.co.tt/editorial/0,103523.html
Trinidad and Tobago News Blog – URL for this article:
www.trinidadandtobagonews.com/blog/?p=1302