By Stephen Kangal
April 13, 2009
Egoism Gone Mad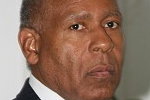 For the host of the Fifth Summit of the Americas to decide to travel to 6 out of 33 Latin American countries with leftist leaning Presidents within a short period of four days using a most expensive private jet merely to ascertain the perspectives of these heads of state on the summit agenda of energy security and the Cuban question is nothing short of egoism gone mad.

Work of a Special Envoy
That is the remit of a special Summit emissary or an accredited ambassador- not of a Prime Minister. The ground must be carefully tilled before a Head of Government visits another to prevent a counter-productive further deterioration in delicate and sensitive bilateral relations as the Chavez last minute cancellation symbolized.
Manning adopted the same expensive shuttle charade when he visited Caricom countries to foster his Caribbean political integration MOU and was rebuffed by the Jamaican Prime Minister Bruce Golding. He does not learn from history and is destined to repeat his past mistakes at the expense of the Treasury.
Chavez Championing Cuba's Re-Integration and ALBA
It was quite clear to President Chavez that Manning had no business visiting Caracas ostensibly to pour oil on potential Cuban summitry when Chavez had been militant in championing the case for Cuba's integration into the Inter-American System. Chavez has his ALBA initiative as an antidote to the FTAA. President Chavez has reserved the right to conduct his unique adversarial multilateral diplomacy at the Fifth Summit without any checks being put in his way. The cancellation of Manning's visit while he was air-borne en route to Caracas is an embarrassment to T&T's diplomacy/ bilateral relations with Caracas.
Manning's abortive visit to Caracas was designed to silence the diplomatic artillery and canons that Chavez was activating to launch at the 17-19 April POS Summit.
What Visiting Criteria
Participation at the Summit is based on equality of all states, respect for each Head of State, constructive engagement and diplomacy.
What criteria did Manning use to select the six countries concerned that he intended to visit? Is it because they were leftist Heads of State? Will the other Heads of Sates feel slighted by their exclusion from the list? In fact was the expensive trip undertaken in defiance of the local outrage for the $2bn splurge for the Fifth Summit?
Did Manning expend our scarce and dwindling public purse to try to embellish his international standing to compensate for his total and abject failure and faux pas at home a la Burnham? Look at the photographs published on his visit to each capital except the abortive Caracas visit. His Latin American safari was exclusively designed to generate a photo opportunity for local political consumption.
T&T did not gain anything from his ego-driven, obsessive joy ride on his favourite Guardian private jet. These Presidents know how to conduct themselves in the international arena and does not need the pre-emptive diplomatic intervention of PM Manning to "… smooth waters as it were…"
His fleeting visits were an exercise in futility.