By Ryan Hamilton-Davis
February 20, 2018 – newsday.co.tt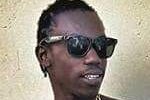 "Christmas" is dead, and Port of Spain residents are not happy about it.
Police allegedly shot a man with that alias during the hours of last night, and in response, residents have taken to the streets in fiery protest, burning debris and blocking major roads which lead to the capital.

Details are still incoming but Newsday was told Akeil "Christmas" James, was allegedly involved in a shoot-out with police on Calvary Hill, Port of Spain, in which he was fatally shot. Newsday was also told that he was known to police for several offences.
From as early as 7 am, videos began circulating on social media of residents dumping garbage onto the road and lighting it on fire on Observatory Street, Port of Spain, and the surrounding areas, reportedly in retaliation of the shooting. The protest caused a traffic pile up in major Port of Span residential areas, like Belmont and Morvant.
Source: http://newsday.co.tt/2018/02/19/christmas-killed-residents-protest/
More news:
Al-Rawi: East PoS riots prove need for anti-gang legislation
YESTERDAY'S riots in East Port of Spain prove the need for anti-gang legislation, Attorney General Faris Al-Rawi has said.
Mayor: I will not allow riots to continue in the city
PORT of Spain Mayor Joel Martinez said civil obedience in the city, including a garbage driver reportedly being threatened and forced to dump garbage in the streets, cannot be allowed to continue. "No, no this is unacceptable. I am not happy about it."
James was unarmed
East Port-of-Spain residents dispute cops' story of killing
Neighbours and friends of 25-year-old Akel "Christmas" James are disputing the police's claims over the circumstances surrounding his death. While police claimed James was killed in a shootout at his home early yesterday morning, residents alleged he was unarmed at the time. When a news team from the T&T Guardian visited the community yesterday, three people living within walking distance of James' home claimed he was was executed by police.
Cops to review video footage to detect law breakers
Port-of-Spain Division Snr Supt Floris Hodge-Griffith says the events surrounding yesterday's protests in East Port-of-Spain were recorded and charges will be laid against any individual who breached the law.