By Dr Selwyn R. Cudjoe
February 20, 2018
"…a state could never have been born without surplus." —Yanis Varoufakis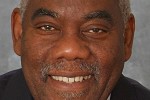 Reading Ralph Maraj and Kamal Persad's contributions, one would think that Eric Williams and the PNM were the worst things that ever happened to Trinidad and Tobago (T&T). They seem to suggest that if only Badase Sagan Maraj and the People's Democratic Party (PDP) had won the 1956 general election T&T would have been a paradise.

Someone of a similar persuasion claims that Williams was never a national leader: "We used to call it the People's Negro Movement and sometimes the People's N—r Movement because we saw nothing national about it. We saw the PNM as the enemy and Williams as the chief enemy. And Williams made it quite clear he saw us Indians as the enemy too." (Wired868, January 30).
One cannot generalize from these remarks and conclude that a majority of Indians felt this way about Williams and PNM. However, many people within the Indian community feel that Williams harbored hatred towards their group. It is difficult for me accept those conclusions, but our Indian commentators go out of their way to emphasize that point.
Maraj has no problem castigating PNM. He says: PNM "ran the country for 30 unbroken… years and then, in intervals for over 15 years thereafter, making it the party of governance for 45 of the 62 years of self-government in Trinidad and Tobago. So, with the country now teetering on the brink, can the PNM be satisfied with what it has done?" (Express, February 3)
Unhesitatingly, I answer in the affirmative. PNM did a lot for the country, particularly during the first fifty years of its existence. I wrote the following on PNM's fiftieth anniversary: "Over the past fifty years, T&T has increased its national income fifty-fold. In 1956 its GDP amounted to $273.7 million. In per capita income terms, the average income of a Trinbagonian was about $380 (US). Several tactical investments in the hydrocarbon sector, together with the fortuitous rise in energy prices, allowed the country's GDP to grow to $14.4 billion (US). In 2006 a Trinbagonian enjoyed an average annual income of approximately US $11,091 and a much higher standard of living than the generation that existed when PNM came into power" (Eric E. Williams Speaks).
The UN Development Program 2005 Human Development Report ranked T&T number 57 out of 177 countries. Such a designation was "the highest designation for countries whose life expectancy, adult literacy, and per capita income place it in the top tier countries of the world" (Joel Krieger. "Positioning the PNM in the Global Age"). Venezuelans, with a quarter of the world's reserves of oil, would like to be in our shoes economically and politically.
In 2008 the world experienced "the worst global slump in living memory" (Yanis Varoufakis, Talking to My Daughter about the Economy). Was T&T affected by this slump in any way?
Between 2010 and 2018, the People's Partnership (PP) and PNM governed the country for five and three years respectively. Does PP bear any responsibility for the declining state of the economy during that period?
Maraj is more concerned with hysterical outbursts than he is with analysis. He laments: "Indeed, the party [PNM] again in government, should accept as its inescapable burden, the need to atone for that fundamental flaw that mars its long time in office; its disastrous mismanagement of the country's economy" (my italics).
The objective economic evidence suggests PNM did a splendid job with the country's resources before the global slump of 2008. It kept the society together even though there was the Black Power Revolt in 1970, part of an international upheaval for social justice.
There was an attempted coup in 1990 under NAR. Should PNM be blamed for this?
What are we to make of Ralph's eschatological argument about the final damnation of PNM and its need to atone for its economic sins? Is the PNM leadership supposed to prostrate itself at the feet of an obeah man, a pundit or a Roman Catholic priest and confess its sins, or is it supposed to fall on its knees before Ralph and confess its errant ways?
Analysis seeks to understand the inner causal connection of a phenomenon. It points out the positives as well as the negatives by applying philosophical categories such as quantity and quality, content and form. Although each of us possesses our biases, we should be guided by the facts as we draw conclusions.
The ANR, UNC, PP ruled our society for one third of the period of which Ralph speaks, but he asks PNM to assume full responsibility for the economic and social misfortunes of the country from 1956 onwards.
It doesn't help if we demonize Williams and PNM and hope that everything will come out roses once we elect UNC, the lineal descendants of the PDP, to govern the country again.
The real question is this: Can we draw upon any positives from those past 62 years that will make our society better?
It would also be nice if Kelvin Baldeosingh could tell us why my analysis of Indo- and Afro-Trinidadians is "divisive" and wherein lies the falsity of my claims? (Express, February, 14).