By Asha Javeed
May 02, 2015 – trinidadexpress.com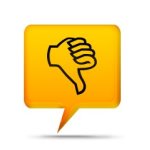 Trinidad and Tobago has suffered a big blow to its status as the place to invest in the Caribbean after international agency Moody's downgraded the country's credit rating from stable to negative.
Moody's on Thursday downgraded Trinidad and Tobago's Government bond rating and issuer rating to from Baa1 to Baa2.
The ratings are used and considered by international investors looking to do business in T&T.
Moody's justification for the downgrade, which happened on Thursday, are:
Continue reading T&T suffers big blow →