By Asha Javeed
May 02, 2015 – trinidadexpress.com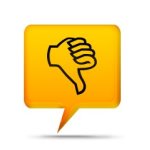 Trinidad and Tobago has suffered a big blow to its status as the place to invest in the Caribbean after international agency Moody's downgraded the country's credit rating from stable to negative.
Moody's on Thursday downgraded Trinidad and Tobago's Government bond rating and issuer rating to from Baa1 to Baa2.
The ratings are used and considered by international investors looking to do business in T&T.
Moody's justification for the downgrade, which happened on Thursday, are:

1. Persistent fiscal deficits and challenging prospects for fiscal reforms.
2. Decline in oil prices and limited economic diversification to weigh negatively on economic growth prospects.
3. Weak macroeconomic policy framework given lack of a medium-term fiscal strategy; and inadequate provision of vital macroeconomic data.
As a consequence of that action, Moody's also downgraded two State energy companies—the National Gas Company's (NGC) and the Petroleum Company of Trinidad and Tobago (Petrotrin)—because of the high dependency on the companies by the Government.
In explaining why it chose to downgrade T&T, Moody's said several factors contributed to this:
Full Article : trinidadexpress.com
~~~~~~~~~~~~~~~~~~~~
Negative rating: Moody's unhappy with T&T's fiscal measures
Citing persistent fiscal deficits, the decline in oil prices and a weak macroeconomic policy framework among other concerns, Moody's Investors Service has downgraded T&T's government bond rating and issuer rating to Baa2 from Baa1 and changed the outlook for the country from stable to negative.
Rowley: Result of wild spending
Opposition Leader Dr Keith Rowley says the People's Partnership Government should accept "personal and direct" blame for the Moody's downgrade of this country. "This Government has run a deficit in every single budget, spending far more than we were earning and there was no plan to change that, (only) old talk," he added.
Rowley: A day of shame for T&T
"Today is a day of shame…This is not a good thing for Trinidad and Tobago and it was entirely avoidable," Opposition Leader Dr Keith Rowley has said in response to Moody's downgrade. The downgrade of Trinidad and Tobago's credit rating by Moody's flies in the face of everything this Government has been saying in praise of its own stewardship, he noted.
Moody's reflects 'failure to diversify'
ECONOMIC analyst Indera Sagewan-Ali yesterday said the decision by international ratings ­agency Moody's to lower this country's credit rating ­reflected the prolonged lament of economic watchdogs about the failure of successive governments to ­diversify.