By Stephen Kangal
March 22, 2017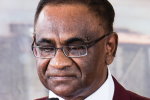 All Caribbean peoples living at home and in the diaspora will exult with their mainland Guyanese counterparts over the successful 100,000 bpd discoveries of oil by Exxon Mobil off-shore of Guyana. The sub-regional oil balance will be tilted in favour of Guyana. T&T's 100-year exploitation of oil and the current sub-regional supply monopoly is in steady decline. It was only aggravated by the Petro-Caribe initiative of former Venezuelan President Chavez targeted on Caricom countries former markets of Petrotrin totaling 60,000 bpd.

The Guyanese oil bonanza by 2020 will firstly become the fillip and catalyst to unlock the vast and rich natural resources potential of Guyana that will be unprecedented in its socio-economic history. The second effect will be the reverse migration of the wealthy entrepreneurial Guyanese human capital from its diaspora to take advantage of prolific new expanding investment opportunities at home.
An intensification of developments in timber, rice, sugar, bauxite, hydro-electric power generation, mining, cattle ranching in the Rupununi Savannas, glass manufacture, pulp and paper and riverine transportation industries will quadruple the Guyanese economy over-night in 2020. These will the keys to opening up a physical and economic transformation- an El Dorado in Guyana similar to what occurred in T&T post- 1974 with the Point Lisas pioneering experimentation.
Guyana possesses a more diversified and rich natural resource renewable base that can easily avoid and circumvent the adverse effects of the infamous Dutch disease.
The only hurdle to this explosively potential bonanza saga in Guyana is gun-boat diplomatic attempts by Venezuela to activate its historical border dispute to deter foreign investor confidence and threaten Guyana's legitimate maritime boundary claims as well as its continuing sovereignty over the mineral rich Essequibo Region. Domestic politics in Venezuela may engender this illegal intervention and military show of power to mobilise internal cohesiveness politically.
Active co-operation among Caricom and the three Guianas (Suriname and French) will be the antidote to future Venezuelan aggression that it has already made known.
T&T is also poised to derive substantial benefits in its off-shore oil-field services sector, employment of oil workers, refining of Guyanese oil at Petrotrin and the establishment of TT construction companies on the Guyanese main-land as it has done before.
Guyana is already sensitized to this future oil synergy with T&T. It has predictably established a High Commission in POS.
What is POS doing to locate itself strategically, including establishing a reciprocal High Commission, in the promising, changing economic scenario of Guyana to take advantage of both its proximity, abundant investment capital, skills base, demographics, similar political culture, language, Caricom membership, idle equipment and proven comparative advantage that it enjoys and demonstrates in the off-shore hydrocarbons industry?