By Dr. Selwyn R. Cudjoe
Jamuary 16, 2017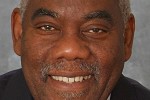 Poor Rolph, or should I say, brilliant Rolph. I do not wish to denigrate Dr. Rolph Balgobin's name or rush to judgment about any of the charges that have been made against him. I expect justice to run its course since Balgobin has hired the best legal minds to defend his innocence and sustain his reputation.
This is my dilemma: I cannot understand why any society would want to pile so much responsibility on one man or woman even though it does seem as if our women are so favored. Balgobin's public profile is a thing to behold. Andy Johnson described him as "one of the country's more connected and powerful men" which is why so many persons feared to interfere where he trod.

Balgobin is the chairman of Quicksilver Convenience Ltd., CL Financial, Angostura, Home Construction Limited and several groups within the CLF Group. He is (or was) a director of the Massy Group of Companies and Republic Bank, the president of Trinidad and Tobago's Manufacturers Association, a member of the Government's Economic Development Advisory Board and a member of a Cabinet-appointed committee for the review and assessment of all Special Purpose/Wholly Owned State Enterprises.
How inconvenient (or so Balgobin infers) that charges of sexual harassment should be made, "at a time of a certain significant discovery in Angostura Ltd, ongoing audits and of certain developments in progressing in the resolution of the CLICO/CLF matter with the State." Arrogantly, he seems to suggest: Why couldn't these allegations be held back until these matters of state were completed?
One wonders if an evaluation is ever made about the human capacity of these men to fulfill their commitments on these boards. Or, is there blind faith in their magical abilities of "taking night to make day." Balgobin is also a distinguished fellow in Innovation and Entrepreneurship at UWI, St. Augustine (what does this mean?) and a director and research fellow at Arthur Lok Jack Graduate School of Business (ALJGSB). He is also a Fellow of the Royal Society of the Arts, Manufactures and Commerce.
Questions: how Balgobin finds time to do all these things? When/what does he research and what is the quality of his output? Given his private/public load does he devote sufficient time to diligently sort out the issues that are brought before the boards of which he is a director and the companies he chairs? Is the public getting its money's worth for what it is paying him?
Full disclosure: I served with Balgobin for a few months as a director of the Central Bank of Trinidad and Tobago. When Ewart Williams was the governor of the Central Bank, the monthly work load was punishing, especially when the bank was faced with so many issues of national importance. It took days to read/study our monthly board papers. I am sure these other boards demand as much time.
On January 10, Angostura "refused McKeel's [the alleged victim] request for Balgobin to recuse himself from the duration of the investigation but assured that he would not sit on any issue relating to the allegation." This raises a question: how seriously do companies such as Angostura take these allegations?
On January 11, Dr. Balgobin resigned his directorship at Massy Holdings and ALJGSB. There is no reason to discount that the National Trade Union Center's (NATUC's) protest on Angostura's compound demanding Balgobin's resignation contributed to these outcomes. It certainly prompted these companies to take a closer look at their [non]action.
Do these companies have an obligation to provide a safe space for female and male workers? How is it possible that so many charges are made against an individual yet s/he continues to wield his/her magic wand of respectability almost with impunity? What responsibility do these high-flying bosses/leaders bear in all of this?
With so few men wielding so much power, might it not be better for the society if these responsibilities were shared among more men and women? Why do we give so few men so much power and responsibility when there are so many more competent men and women in and outside the country who can do as good a job or better? Isn't it in the national interest if we demystify the power these men hold?
Drawing on an expanded pool of talent, relying on more people, and giving greater responsibility to more experts might be one way to encourage greater participation in national affairs. Using more people will bring more energy, more integrity, and greater productivity to tasks at hand. It might even lead to greater equality.
When I was young and a bowler was bowling one type of ball, my uncle would shout from the sidelines: "mix yo' meals." In an age of limited resources, we should say the same thing to our private and public leaders: "Mix the meals." There is no need why so few men, brilliant as they are, should carry the entire load.
Poor Rolph. Brilliant Rolph. Sometimes there is a thin line between rapaciousness and ability. Like Icarus, perhaps he may have been flying too close to the sun.
Professor Cudjoe's e-mail is scudjoe@wellesley.edu. He can be reached @ProfessorCudjoe.