By Stephen Kangal
March 05, 2009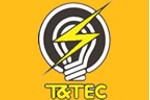 During the RIC hearings that subsequently resulted in the current electricity rate hike I made it abundantly clear that the net effect of the proposed unit rate increase from 15 cents to 35 cents per unit would result in a 45% hike in electricity bills. T&TEC and the RIC under Professor Dennis Pantin used every statistical trick in the book to deny and discredit this percentage increase.

In fact the proposed rate hike was intended to provide T&TEC with a certain quantum of increased income based entirely on the then prevailing total electricity consumption by residential and commercial customers. That was measured by the then digital Sangamo metering system that was manufactured in Japan.
However with the introduction of this contaminated, new electronic metering system most householders will find that their kilowatt hours (units) will now double even though their total usage of electricity is the same. My bi-monthly usage has in fact doubled from 1300 units (for the past 20 years) to 2600 units even though I have ceased using a water-pump for my water supply and am taking off my water heater more frequently than previously.
T&TEC officials came to my house on Sunday last to check the accuracy of both the new meter and the 2600 units of consumption. The latter is correct
After careful and continuous monitoring of the new meter post- installation that T&TEC General Manager Ernest Boxill dubbed "intelligent", I am convinced that it has been deliberately configured to reflect a vastly erroneous increased unit consumption to enable T&TEC to quadruple its revenue take from residential customers. This is a big rip-off by T&TEC "in rainy days"
Accordingly having regard to this fundamentally unexpected adverse and onerous situation for consumers that results in a residential-customer generated windfall for T&TEC, the RIC must now revisit the factors used for calculating its 2006 T&TEC rate increase. For the identical electricity consumption consumers will now pay four times their original 2006 bill.
This is what Boxill boasted was the "double whammy' to use his own words, facing beleaguered residential consumers in his recent CNC3 interview.