By Julien Neaves
June 12, 2016 – newsday.co.tt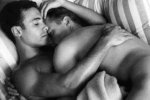 On Friday, EXECUTIVE director of the Coalition Advocating for Inclusion of Sexual Orientation (CAISO), Colin Robinson, said the ruling by the Caribbean Court of Justice (CCJ) on the Maurice Tomlinson case allows homosexuals free movement in Caricom is "good news", but it also leaves them as "unapprehended outlaws".

Robinson was responding to the ruling yesterday in the Tomlinson case as the gay rights activist challenged the immigration laws of Trinidad and Tobago and Belize prohibiting entry of homosexuals. The CCJ dismissed his case saying he could not have been prejudiced as the Immigration Department does not apply the prohibition and also that the practice of admitting homosexuals of other Caricom states is not a matter of discretion but is legally required.
Robinson, speaking yesterday, said it would take some time to analyse the judgment and his comments are "just initial".
Full Article : newsday.co.tt