By M. Ranut
May 31, 2016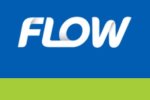 At around 11.38 a.m. on 31st May, 2016, FLOW's cable and internet services went down. I immediately tried to contact the company to ascertain the problem. However, all that I got was a recording from the technical department stating that a customer service representative would be with me shortly. After waiting for ten minutes I hung up.

At around 8 p.m., the "services" were still down and I decided to call again to inquire how soon it would be restored. I tried the toll free number but it kept disconnecting just when I was about to be connected to the technical department. I eventually tried the toll number and spent thirty-five minutes on hold, without any human response.
Following this, I searched the internet utilizing the service of another provider to check to see if Flow had posted some kind of courtesy announcement about the disruption to the services in the Maraval area. There were not any notices to be found: nothing posted on their website and nothing on their Facebook page (except for some other customers' complaints which were not being acknowledged by the moderators).
Is this is the type of poor service that Flow expects customers to continually accept? Do they really feel that by not acknowledging the situation means it does not exist? No wonder Flow is losing business to other providers. Their service sucks!
Related:
NEW OWNERS: Give me Liberty
By Mark Lyndersay, Tuesday, May 24, 2016
On Monday last week, another seismic shift in the local telecommunications industry happened. In a quiet room at Flow's Port-of-Spain office, yet another name was added to the list of owners of the once local cable company.