Newsday Editorial
Wednesday, May 4 2016 – newsday.co.tt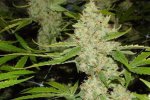 RONALD RAMDASS, 50, had been here before. As he stood in the dock of the San Fernando Magistrates Court, he weighed his legal options. The magistrate, Brahmanand Dubay, read out the charge: possession of marijuana. It was a charge with which Ramdass was all too familiar. According to court officials, he had more than 20 convictions for larceny and drug offences.

The magistrate, at the hearing of April 28, fined Ramdass $800. Another fine of $1,600 was slapped on for a separate charge of cocaine possession.
Sadly, the case of Ramdass is just one out of thousands of petty drug-related matters which bog down our court system. Yet, despite the large numbers, the State is today no better at handling cases which involve the sensitive matter of drug addiction.
We say a serious discussion on drugs needs to happen, and it needs to happen now. It is time to move beyond merely slapping fines and penalties on repeat offenders.
Either we make drug treatment compulsory or we decriminalise the possession of marijuana.
What we do not need, though, is a government that dodges the issue. And dodge the Government has.
"We will deal with that when we get to it," Prime Minister Dr Keith Rowley said on Monday before flying off on a 12-day trip on official business. But we have long come to the bridge and long crossed it. Drugs have been an issue for decades. And talk of its impact on the criminal justice system is no recent development.
Since 2013, Chief Justice Ivor Archie opened the door to looking at drug matters differently.
"After over a quarter of a century in the law, nine years of which were spent as a prosecutor actively involved in drug prosecutions and asset confiscation, I have come to the view that drug trafficking and drug consumption should be treated differently," he said. A year later, Caricom leaders established a commission to examine the issue of decriminalisation of marijuana.
In January, the Jamaican Government tabled the Dangerous Drugs (Amendment) Act, 2015 in that country's Senate to decriminalise marijuana for medicinal, religious and personal use. University of the West Indies Professor Emeritus Kenneth Ramchand in February renewed his calls for marijuana to be decriminalised in Trinidad and Tobago for medicinal purposes.
Further proof that the Rubicon has been crossed came in March when Director of Public Prosecutions Roger Gaspard SC said the decriminalisation of marijuana can help to reduce the backlog and sluggishness of the criminal justice system.
Yet, the Prime Minister's response to a newspaper headline stating Attorney General Faris Al-Rawi was looking at statistics in relation to the matter was to obscure this public interest matter behind the fig leaf of Cabinet responsibility.
"I lead the Cabinet and I don't know that any such examination is taking place," said Rowley. "I see the headline, I haven't read the story, but I'm pretty sure the Attorney General will want to explain that.
And I will be very surprised if that is what he said." Disappointing.
Sadly, the Prime Minister has done no better than his predecessor when it comes to this matter.
"I am sure consideration will be given to amounts a person is held with, but I cannot give an answer of yea or nay," said Kamla Persad- Bissessar in 2013.
At the very least, the State needs to widen the Drug Treatment Court. It should give magistrates the authority to order repeat drug offenders, like Ramdass, to seek help. There can only be progress if the politicians get out of their time capsules and bravely confront this issue. Rowley prefers a more convenient time to address a matter which thousands are already living through. But if not now, when?