By JANELLE DE SOUZA
April 10, 2016 – newsday.co.tt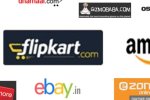 The seven percent levy on online purchases of goods and services scheduled to take effect by September will probably not slow down online shopping simply because local prices are too high.
Some regular online shoppers to overseas retail companies questioned the move by the Government to further tax online shoppers as they already pay a 20 percent duty and Value Added Tax on these items when they arrive in the country.

Finance Minister Colm Imbert announced the levy on Friday during the presentation of the Midyear Budget Review, saying the tax was intended to help manage the increase in foreign exchange outflows from online purchases, reduce revenue leakage, and assist local manufacturers and service companies to compete with overseas retailers.
However, Cherisse Toussaint of Macoya said that reasoning was not justifiable as the "foreign exchange leakage" was an "unfortunate side effect" of the exorbitant mark-ups many companies make.
"If local companies were more reasonable with their profits, that would make them more competitive with the foreign retailers. I buy the same things online that they want charge three or four times the price in their stores," she said.
She added that seven percent may not significantly increase her budget unless the item was particularly costly, and that the item would still probably be significantly cheaper and of better quality than if it were purchased locally.
However, she still believed the levy was unfair to the average person as online shopping "levelled the playing field" for those who could not afford to purchase certain goods locally. A St James mother of one agreed with Toussaint saying she believed the levy was made at the insistence of the business community whose profits were being cut because of online shopping.
"Currently, I pay about 36 percent in taxes and customs, and it's still cheaper than buying in Trinidad most times. Even before this news I decided that I would buy a plane ticket and go to physically shop abroad instead. The extra seven percent just gave me the extra push to do it," she said.
She added that not only were the mark ups of local retailers too high, but that, many times these retailers carry inferior or bootleg products.
Instead, she said Government needed to put something in place to regulate the prices of local merchants and ensure the quality of the goods.
"I understand that the country is in a deficit but the amount of taxes and increases are too much. When oil was at $100 per barrel, the government should have put things in place. But then, as well as now, politicians only care about securing themselves and making the pockets of their family and friends fatter," she said.
Small business owner, Junior Pierre, also believed an additional seven percent tax would not solve the problem of local competitiveness or foreign exchange outflows.
He said Government could only encourage people to buy local if prices were competitive, that if the online savings were minimal, then people would probably not go through the hassle. Pierre noted he bought numerous items online over the years including electronics, promotional items for his business, clothes, computers, equipment such as power tools and printers, and even car parts.
http://www.newsday.co.tt/news/0,226325.html