By Gail Alexander
October 11, 2015guardian.co.tt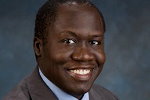 A Government Information Services Ltd (GISL) CEO was also hired as a consultant for a state company which bought him an SUV vehicle, and a CNMG freelancer was collecting "four salaries" under the past People's Partnership (PP) administration, Communication Minister Maxie Cuffie revealed yesterday.

Cuffie's disclosures came in his 2016 budget debate contribution in Parliament.
Referring to "malpractices" at GISL and "PP party hacks" at CNMG, Cuffie's revelations caused exclamations of astonishment from People's National Movement (PNM) government MPs.
Stating there were bloated budgets at both GISL and CNMG, he said GISL was the most bloated. Cuffie noted the PP administration spent $90 million on state media at CNMG, GISL and the Parliament Channel. This was the figure up to early last week, he said. Late last week, Cuffie discovered that an additional $80 million was spent on GISL alone.
Claiming similarities to the PP's ill-fated Life Sport programme, Cuffie said there was "sheer wastage and corruption in the PP's communication division, whether in the prime minister's office or Trade Ministry." He said this involved TV programmes, billboards and other items.
Cuffie said he had been one of 2,075 public officers who lost jobs after June 2010 with the incoming of the PP administration.
The former CEO of GISL under the past PNM administration, Cuffie said GISL has spent twice its budget over the PP term than when he left it and its wage bill increased by 26 per cent annually, "…with the feeding at the trough by friends, family, boyfriends and girlfriends of PP members, and high PP officials…"
He claimed structures were lax regarding academic qualifications for recruitment, "No qualifications needed except a birth certificate."
Cuffie said there were three GISL contracts, including for a consultant resident in T&T who had been paid US$10,000 monthly and who lived in Westmoorings. He said the person was also hired as a consultant to a state company which bought him an SUV vehicle.
"The GISL board made him acting CEO from January 2015, but it was a conflict of interest as the consultant was also at a state company…"
He said the person received US$190,000 or $1.2 million (TT) and had "threatened" the permanent secretary if the latter didn't allow his contract to continue.
PP MP Roodal Moonilal asked Cuffie to name the person. Cuffie said he was sure Moonilal, the former prime minister, and Rodney Charles would know who the person was.
Cuffie said internal auditors expressed concern about breaches of tendering policies, procedures for election, overriding of controls, non-adherence to rules including those for advertising vacant posts, staff budgets regarding freelancers and getting value for money issues.
He told the opposition PP bench to ask Tabaquite MP Surujrattan Rambachan how many family members were employed there.
Cuffie claimed former prime minister Kamla Persad-Bissessar's speech writer was also at GISL and "his family also feasted at the trough."
He said a former Congress of the People (COP) chairman was paid $200,000 to do a communication plan for GISL, and it was later found to have been plagiarised from the Internet from a province in Canada. It was rejected by the ministry. But the person refused to return the payment. Cuffie also claimed COP leader Prakash Ramadhar said nothing about it and he didn't believe Ramadhar had not known.
Cuffie said he left GISL a debt-free company and now found it owing suppliers and media companies millions.
Cuffie claimed GISL's Project Icon, comprising video clips of PP ministers speaking, cable ads and electronic billboards, was a "con job" done by a man who "had a way with words" and who was the beneficiary of $15 million.
He claimed the project was called a strategic plan but was really a costly means to "enrich a few" through which the UNC hoped to get elected via its message—"Your Government Working For You."
The Icon programme was meant to include the use of 500 screens and the service providers were paid in full, although only 50 screens were installed, Cuffie claimed.
"The Project Icon was a web of mismanagement, vanity and waste. The new GISL board has been mandated to stop wastage and hold the executive accountable for actions—but we're still getting to the bottom of the wastage and corruption and I intend to keep Government and Parliament apprised."
CNMG—PP party hack haven?
Under the Kamla Persad-Bissessar administration, Cuffie said, state-owned CNMG became a "UNC party organ," lost money, and was worse off when the PP left office than when the Partnership began.
"It was a haven for PP supporters. Party hacks were also paid $1.2 million to go on air as part of the No-Rowley campaign," he added.
Cuffie said the staff wage bill was up 26 per cent and its newsroom head count was 35 fixed employees and 50 freelancers.
"The total wage bill for fixed-term employees plus freelancers grew from $17.4 million in 2010 to $24.4 million by September 2015, an increase of 40 per cent. I understand the reasons for this increase in the headcount…, the practice of executive instructions for retaining services from freelancers and consultants, with total disregard for policy guidelines for state enterprises.
"Another reason was inconsistent requests for the outsourcing of freelance services. One consultant and freelancer earned two sets of fees amounting to $36,900 per month. Another earned four salary fees amounting to $46,000 per month."
He added, "Additionally, freelancer services from Ground Report and FaceOff programmes were also significant cost increases to the freelance bill amounting to $793,692.44 and $427,700 respectively, in 2014, for the two programmes.
"The situation was also due to changes in the organisation structure by creating new positions, without proper approval and above standard market rates for specially selected freelance services, while dedicated and committed employees have been largely ignored and demoralised."
Cuffie said CNMG had weak performance and low audience ratings, including its morning show. He said the former prime minister's "debate with herself" didn't help its rating and being a "political machine" affected its credibility.
"In the Market Facts and Opinion surveys for 2012, 2013 and 2014, none of the programmes ranked within the first 16. The performance of the morning show was dismal and was nowhere on the radar of viewers."
He said Government was holding the station executive accountable and the CNMG board would soon be advertising for a station CEO.
Full Article : guardian.co.tt