By Dr. Selwyn R. Cudjoe
September 01, 2015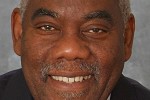 On March 3, 2014, I predicted "Keith Rowley will emerge victorious during the PNM's party elections and go on to become the next prime minister of Trinidad and Tobago" (Express). Everything that has transpired since (including his winning PNM party's election) has persuaded me of the certainty of my prediction. One week before Trinidadians and Tobagonians go to the polls I can confidently assert the PNM will win at least 26 of the 41 constituencies it is contesting.

I predict such a victory in light of the fact that UNC has disintegrated completely as a party. It has betrayed the trust of its constituents and degenerated into a shameless one-womanism that has no place in our democracy. It has insulted the intelligence of our people and demonstrated an ignorance of the inner logic of the mindset of its citizens who are amongst the most intellectually sophisticated people in the world.
Although the People's Partnership (PP) started out in a democratic direction (the prime minister did not retreat into a room to select her ministers after the PP won the election), its actions quickly contradicted its rhetoric. From the inception it placed unqualified people into important positions (remember Bodyguard's "False Paper") and made racial preference, to the detriment of African people, its modus operandi. Finally, it began to treat all of us as though we are fools.
Then there were the numerous scandals. One only has to cite Section 34, $30 million dollars given for work not performed, the wholesale arrest of black men on the pretense they had broken state of emergency laws, an obscene amount of money paid to lawyers by the former attorney general, and so on. Nothing, however, seemed as horrendous as the prime minister hiring a junior officer (a telephone operator) to head the Special Intelligence Agency.
As the party degenerated, the prime minister continued to take her trips abroad. She chartered a 154-seat aircraft at a cost of $500,000 to visit Brazil. In January 2012, she took a 100-person delegation to India that cost taxpayers approximately $733,000 in spite of assurances the trip was paid for by the Indian government. She never seemed to be at home.
The coalition that emerged in 2010 could not stand her constant absences, her protocol blunders and her disorganization. It quickly dissolved into a one-woman directorate that transformed into Ma Kamla and evolved into KAMLA 2015. The disarray got so bad that in 2015 the party could not even select its candidates in an orderly fashion, several of whom were named and re-named on the same day. This disarray is revealed in the feeble crowds that attend UNC public meetings when they can mount one. How they miss Jack!
Such a downward spiral returns the party to where it was in 1956 when the core of the Democratic Labor Party, the predecessor of the UNC, consisted mainly of Hindu activists. Although Basdeo Panday expanded UNC to include labor and other progressive forces, under Kamla a small group of Hindu extremists, taking its inspiration from the Bharatiya Janata Party in India, captured the party. Hindutva seems to be its rallying cry.
Anyone hearing the cries of Gypsy, Dave Persad, Inshan Ishmael, or the dissident members of COP can only conclude UNC has lost its way and ended up in the clutches of a narrow, partisan minority. Such a shameful internal coup d'état pushed Muslims and other dissenting elements of the party into closer political association with the PNM, a formula that ensured PNM's victory in 1956 and 1961.
There is no doubt the hostile, recalcitrant minority within the UNC has pushed the party to an extremism that is inconsistent with the progressive democratic tradition of Trinidadians and Tobagonians. In one of his blogs, Eugene Reynald captured the essence of this tendency when he said: "The party has moved from the PP to the UNC to a cult around Kamla."
Trinidadians and Tobagonians, in their wisdom, have repudiated all forms of cultism, egocentrism, and racial dogmatism. Our society moves forward when politicians transcend racial and religious boundaries and appeal to our better nature. We are a peace-loving, fun-seeking, and democratic-oriented people. This is why, on September 7, the people will reject Kamla Persad Bissessar and her party as they proclaim joyfully, "Bye, bye, Kamla, bye, bye."
On September 8, we will welcome our new prime minister: Keith Christopher Rowley.