Don't Vote for Jowelle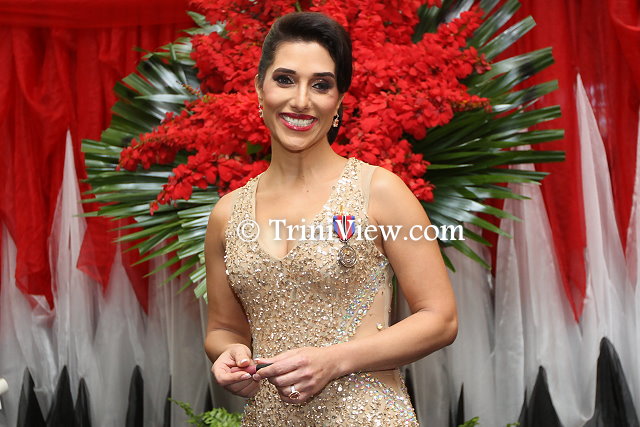 Mrs. Jowelle De Souza, recipient of the Humming Bird Medal, Bronze
By Akilah Holder
April 30, 2015 – newsday.co.tt
Religious leaders are objecting to transsexual Jowelle de Souza's bid to be elected to public office, saying her policies would seek to advocate the lifestyles of non-heterosexuals, which they see as immoral.

De Souza, a hairstylist and animal rights activist, plans to run as an independent candidate for San Fernando West in the general election, and launched her campaign in March and last held a cottage meeting in the southern city on April 16.
She is the first person in Trinidad and Tobago to have undergone a sex change, doing so at age 19 when she went from being a man to being a woman.
For this reason, her candidacy is not welcomed by several leaders of Christian and Hindu faiths.
While religious leaders affirm that De Souza, who received a Hummingbird National Award for community service at last year's Independence Day celebrations, has the right to exercise the rights and privileges accorded her as a citizen, they do not believe someone who leads a gay or transsexual lifestyle should be in public office.