…for Beetham water recycling plant Only 45 % complete…
By Asha Javeed
March 30, 2015 – trinidadexpress.com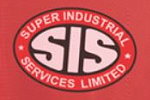 Despite the project being only 45 per cent complete, National Gas Company (NGC) has already paid Super Industrial Services (SIS) close to $700 million (70 per cent of the cost) for the Design & Build and Operation & Maintenance of the Beetham Water Recycling Plant.
In March 2014, NGC awarded the billion-dollar contract to a consortium led by Super Industrial Services and its two sub-contractors, Foster Wheeler and Hyflux, for US$167 million (about TT$1 billion).

And informed sources at NGC explained to the Express that although the contract was awarded for US$167 million, for now, NGC is working internally with a budget that is US$63 million less, of US$104 million.
At the time of the bidding, SIS's bid of US$167,755,329 was US$72,530,686 more than competitor Atlatec's bid of US$95,224,643 and more than NGC's own estimate of US$149,999,000.
The Express sought answers from NGC and Energy Minister Kevin Ramnarine to these questions:
1. Why is NGC working with a US$104 million budget, when the tender was awarded for US$167million. Where is the balance?
2. Why has almost 70 per cent of the total project cost been already paid to SIS from NGC while the project is only about 45 per cent complete?
3. Why has SIS been allowed to lower specifications on the project without a commensurate reduction in cost?
4. Why has Ernst & Young been brought in to do an external audit of the project?
Several employees at NGC have raised concerns about the matter with the Express, but fear victimisation by going public given that SIS's security firm, Executive Bodyguard Services Ltd (EBSL), is also linked to NGC. The Express had reported that EBSL was bought by a United National Congress financier in August 2012.
Full Article : trinidadexpress.com