By Marion O'Callaghan
March 02, 2015 – newsday.co.tt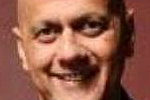 I WONDER how many people noticed that Ernie Ross, of perhaps one of the most important advertising firms in the country, was reported present at that meeting with Gary Griffith which, in retrospect, was an important factor in the collapse of the Prime Minister's then Cabinet and the collapse of COP as we knew it? This is not surprising: we are after all not very far from a general election.

It is therefore important that news be filtered to the electorate not as the presentation of facts, but rather dressed and advertised by the sales people of political "goods". The British gave these a name: the spin doctors. These replaced the old-fashioned "adviser" sometimes taken on as a "consultant" for this or that political project. Every government and indeed every political party in a democracy needs to inform the public.
Few governments, even those with a reputation of authoritarianism and clandestinity, can avoid the imperative of producing information. Information officers, a ministry concerned with getting out news releases, press attachés exist in every government as part of the bureaucracy. The spin doctors exist between these and the public. They mediate, select and package news so that policies seem so logical, necessary and, if possible, non-partisan, that they are accepted.
Full Article : newsday.co.tt