DJ marked for death, Rajaee both knew ex-Govt official
By Asha Javeed
December 07, 2014 – trinidadexpress.com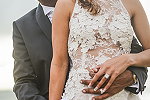 Radio DJ Kevaughn "Lurbz" Savory was possibly saved from being a statistic.
But the question he's being constantly asked now is: who would want you killed?
One week after police uncovered an alleged plot to kill him and swiftly charged six people, including ex-Life­Sport co-ordinator Rajaee Ali, 27-year-old Savory sat down for an exclusive interview with the Sunday Express yesterday.

Ali was detained by police shortly after the murder of former senior counsel Dana Seetahal seven months ago. He also had a charge of possession of wild meat.
He had told the Sunday Express he did not kill Dana Seetahal.
What did Ali, a member of the Carapo Jamaat Al-Muslimeen and Savory have in common?
Full Article : trinidadexpress.com