By Dr. Kwame Nantambu
November 10, 2014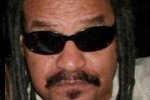 One of the least noticed events in the nature of the political beast in Trinidad and Tobago is the overt attempt by the leader of the People's National Movement (PNM) and Opposition Leader in Parliament, Dr. Keith Rowley to woo the Indian vote in the upcoming 2015 general elections.
Indeed, one of Dr. Rowley's first political-electoral actions was to mend fences with his former boss and former PNM leader Patrick Manning. Of course, no one was fooled by Dr. Rowley's public farce, period. It tantamounted to a puerile exercise in futility on Dr. Rowley's part.

The second political-electoral aspect in this scenario that must be noted is that while he was in office then Prime Minister Patrick Manning never personally attended any festivities celebrated by Indians. Prime Minister Manning always sent high-ranking government officials to represent him at these functions.
Today, it's a different picture. As a complete 360 degree turnaround from the previous PNM-Manning era, one finds that the current PNM leader Dr. Keith Rowley and other high profile PNM members always make sure that they are seen, captured, recorded and photographed in all the newspapers when they attend festivities put on by Indians.
This is the new, albeit skillful, political-electoral modus operandi orchestrated by the PNM leadership today. However, the salient question that immediately comes to the fore is: will it succeed in 2015's general elections?. The answer is a Big No, period.
The statistical fact of the matter is that according to the latest (2011) population census figures Indians comprise 35.43 per cent, Africans 34.22 per cent, Mixed-Other 15.16 per cent, Mixed-African/Indian 7.66 per cent, Caucasian 0.59 per cent, etc.
Ergo, Indians account for the bulk of the voting electorate. What this portends is that because of the historical, endemic ethnicity-based-biased voting structure/pattern in the country, the PNM cannot and will not win any general elections without a large chunk of the Indian vote, period.
Hence, it need occasion no great surprise that Dr. Keith Rowley has now embarked on this Indian-driven political venture. Electoral reality has set in for the PNM.
Moreover, the legacy of Euro-British colonialism dictates that Indians, on the whole, will not vote for the PNM despite Dr. Keith Rowley's elaborate/expensive live TV broadcast of the party's Divali celebrations, period. It will not work— another mere political-electoral exercise in futility.
The fact of the matter is that on the one hand, Indians vote in a strict clannish manner while on the other hand, Africans will vote for anybody, period. Indians do not and will never switch ethnic allegiance while Africans are prepared to vote with "eat ah food" mentality.
Put another way, Indians will never split their potent ethnic electoral vote while Africans are more than willing to participate in a political-electoral threesome. That's a fact, period.
As a result, the PNM will never win any general elections even if it were to receive 100 per cent of the African vote. And, of course, that will never happen.
Indeed, the only suggested way out of this political-electoral dilemma is the vital need for leadership change at the helm of the PNM. It must be emphasized that at this point in time, Indians will not vote for the PNM under the leadership of Dr. Keith Rowley, period. And that's a fact. It is just that simple. Does Dr. Keith Rowley recognize this?— "Hell no".
In the final analysis, Dr. Keith Rowley needs to clearly understand that he is not fooling any voter by pretending to remake/re-invent /re-package himself from the ominous "raging bull" cum "wajan behavior" posture to a cool, calm sari-clad, scarf-wearing politician, period— "himself told himself."
Shem Hotep ("I go in peace").
Dr. Kwame Nantambu is a part-time lecturer at Cipriani College of Labour and Co-operative Studies.