By Dr. Selwyn Cudjoe
October 22, 2014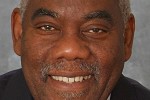 RECENTLY, I had a lively debate with Ralph Maraj on Cuba and its successes on i95 FM Showdown programme. Mr Maraj insisted that nothing good could come out of Cuba because Cuba has failed as a socialist society and there is "no freedom in that country". I tried to convince him that Cuba has emerged as a leader on the world stage in areas of health care and education and there is little crime to speak of in that country. He insisted that Cuba was worthy only of condemnation.

Lo and behold, I opened up The New York Times on Monday only to find the society that Maraj had called a failure being described in glowing terms by one of the most influential newspapers in the world. Its editorial reminded me of the misinformation that is spewed in our country under the guise of information and opinion.
The New York Times observed: "Cuba is an improvised island that remains largely cut off from the world and lies about 4,500 miles from the West African nations where Ebola is spreading at an alarming rate. Yet, having pledged to deploy hundreds of medical professionals to the front lines of the pandemic, Cuba stands to play the most robust role among the nations seeking to contain the virus."
Not satisfied with this congratulatory note, the editorial continued: "Officials in Washington seemed thrilled to learn in recent weeks that Cuba had activated (its) medical teams for missions in Sierra Leone, Liberia and Guinea. With technical support from the World Health Organisation, the Cuban government trained 460 doctors and nurses on the stringent precautions that must be taken to treat people with the highly contagious virus."
This seems to be quite a feat for a failed government.
Maraj cited as evidence of Cuba's failure its inability to produce any writers of note over the last 20 years. I tried to convince him that the production of writers and cultural figures was not and cannot be the only measure of a country's success. I insisted that Cuba's exemplary behaviour was there for all to see, particularly in its efforts to assist in the freeing of South Africa from apartheid. This is why, once Nelson Mandela was freed, Cuba was one of the first countries he visited. I am not too sure Mr Mandela cared whether Cuba had produced any first-rate writers or dancers.
I also tried to convince Mr Maraj Cuba was undergoing many hardships because of the crippling embargo that the United States had imposed upon it. I even drew the analogy of Haiti which, after its independence in 1804 paid France an indemnity about 17 billion British pounds (in today's currency). In 1947 Haiti was still paying off this debt.
Today, the tide is changing. One can be assured this is so when a conservative a newspaper such as The New York Times argues for the restoration of diplomatic ties between Cuba and the US. It recognises how wasteful it is to estrange this progressive state from benefiting from the enormous economic and scientific contributions the US can make to Cuba. It certainly recognises that the lack of freedom of which Mr Maraj speaks is not the most pressing factor between these two countries.
Over the last 60 years Cuba has been in the forefront of the progressive tendencies in the world and has struggled mightily to strengthen international ties. It has shown the world that all of us can benefit by working together for the common good. It was with this view in mind The New York Times declared: "Cuba has a long tradition of dispatching doctors and nurses to disaster areas abroad. In the aftermath of Hurricane Katrina in 2005, the Cuban government created a quick-reaction medical corps and offered to send doctors to New Orleans. The US, unsurprisingly, didn't take Havana up on that offer."
The New York Times did not tell its readers Cuba has become one of the most effective countries in the world with dealing with hurricanes which it experiences so frequently. It has developed the art of disaster preparedness. Since 2001, only 35 deaths have been caused by the 16 hurricanes and tropical storms that visited that land.
The New York Times concluded its article by endorsing the sentiments of Fidel Castro, something it would not have thought of doing a decade ago. It said: "In a column published over the weekend in Cuba's state-run newspaper, Granma, Fidel Castro argued the US and Cuba must put aside their differences, if only temporarily, to combat a deadly scourge. He is absolutely right."
This is a lesson that even Mr Maraj should heed rather than spew his inanities about a country and a system of which he knows little. Cuba has its faults. However, it has achieved notable successes, which no serious observer can ignore. We in T&T can learn a lot from Cuba and how it organises its society.