By Stephen Kangal
July 20, 2014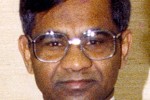 East-West corridored-vision, PNM Senator Faris Al Rawi, a foreign born Senator must strive to conceptualize an inclusionary development vision that takes into account all of T&T and not be concretised or fossilized in the traditional, POS-centric, PNM agenda where POS has the divine lien on all the resources of the state.

How can this Senator facing an imminent General Elections criticize the siting of the Ministry of Transport building at the old Caroni Ltd locomotive traffic site? It is centrally located and will be easily accessible with the building of the new Highway?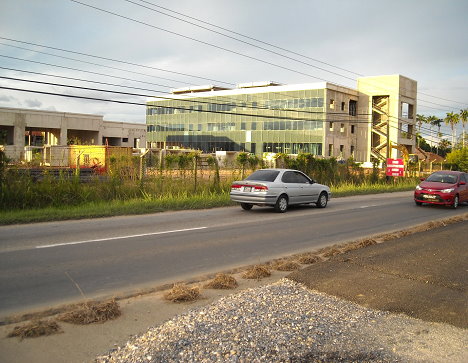 Building Under Construction in Caroni along the Southern Main Road
This facility also gives us in Caroni access to ancillary jobs/ attendant developmental benefits that were the sole preserve of POS residents.
It is also very accessible to motorists from South, East and Central and will avoid traffic congestion into and out of POS where Wrightson Road Office had created a ghetto. POS is no longer the sole retailer of new and old cars with the foreign-used cars industry mushrooming in Central and South including the near-by Bamboo. The dealers can now access the MVA without the sweat and hassle on the congested CRH/Beetham Highway/Wrightson Road and the old buildings of the current site.
After the 2001 elections the PNM had abandoned the refurbished Walker Park and is now in total disuse to spite the people of Caroni. We are bracing for more spite from the PNM against those of us who toiled in the sugar industry and are living south of the Caroni and contributing to national development.
The PNM cannot and will not change its modus operandi of always being stuck mentally within its ethnic-box. It cannot accept that T&T has changed politically. The new prevailing political ethic has an all-inclusive vision that extends beyond the PNM-conceived Arima-POS tunneled- vision.
We cannot allow the PNM to repeat and recreate its exclusionary and vindictive political history including foisting this foreign -fathered Senator with electorally-motivated, false claims to having direct lineage to the Holy Prophet Mohammed (UWBP).
When will the overt and covert ethnic agenda/appeal of the PNM ever change to conform to the new political reality prevailing in T&T of equitable development for all?