Newsday Editorial
March 23 2014 – newsday.co.tt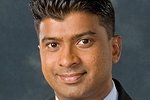 There is something about the acquisition of office in our country that changes people. And this is far more pronounced when such persons are elected by the people than those who earn their ascendancies through hard work or commitment.

It would seem that the humblest among us, when elected to office, and worse, when appointed as cabinet ministers totally forget their former persona under the flashing blue lights of police escorts, and set themselves above the law, and certainly above the requirements of basic civility. Regrettably this is an enduring trait which has been growing—in terms of abuse of position and disregard for simple good manners—over the past few administrations. We all know this and it is not our intention to list the sins of the various "important persons" in this regard over the years, but rather to review the most recent apparent transgressions by a cabinet minister.
The reports on the behaviour of Minister of the People and Social Development, Dr Glenn Ramadharsingh on a flight from Tobago to Trinidad are indeed shocking. Much of the alleged behaviour, as reported by CAL Flight Attendant Ronelle Laidlow has not been denied, and the Minister subsequently apologised and stated that he was exhausted and was feeling unwell. But it appears that at every stage, from boarding the aircraft to disembarking at Piarco, Dr Ramadharsingh was offensive, refused to comply with standard procedures and by his behaviour could have threatened the safety of other passengers. His final gesture on departure was to allegedly threaten Ms Laidlow with the loss of her job, as it was alleged that he told her, while reaching for her Identification Badge "Your days are numbered".
In our opinion, feeling exhausted and unwell cannot be used as an excuse for what appears to have been a deliberate and ongoing—from boarding at Crown Point to disembarkation at Piarco— show of hostility and disobedience to a person performing the duties required of her job. It appears that no member of his family said to have been travelling with him tried to persuade him to comply with what are international safety regulations. Rather it was the Flight Attendant who apparently sought assistance from the passenger who was sitting next to him. Nor did he, or apparently any member of his family try to calm him down during the short flight, to explain to him that he was wrong—and could he not understand this?—and seek to have him ignore the event at minimum upon landing at Piarco.
To have allegedly threatened the Flight Attendant with the loss of her job, when she should be commended for insisting that every passenger, inclusive of cabinet ministers, is required to obey the safety instructions, was the final straw. That, he must have known, except he was blinded by rage, he could not effect.
Dr Ramadharsingh should have offered his resignation to the Prime Minister. It should have been waiting on her desk when she returned from Miami. This would save the PM the task of calling for his resignation or dismissing him. Given the sad history of this sort of public arrogance by too many members of this government, it is time for the Prime Minister to indicate to the citizens that there is a price to pay for this sort of behaviour. In this regard, Dr Ramadharsingh is lucky, had he been on an international flight, and in another jurisdiction, he could have been immediately arrested.
http://www.newsday.co.tt/editorial/0,192301.html