By Stephen Kangal
December 06, 2013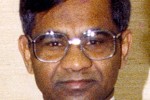 This latest brewed in Jamaica cock-tail agreement linking, mixing, confusing and commingling the quite separate and unrelated T&T-Jamaica trade imbalance with its immigration concerns has deceptive potions of toxicity. It must be rejected as being artificial, very synthetic and an imposition of Kingston on POS. It is aimed at refashioning, re-allocating and distorting the beneficial effects of the geography and sociology of T&T generously conferred by history and Mother Earth on us Trinbagonians. After all God is a Trini.

Jamaica retains in- tact the benefits derived from its own peculiar distinctive geography including location over which T&T has no say. That is a non-negotiable consideration that T&T cannot place on the bilateral table.
It has been established beyond reasonable doubt were the T&T fuel/energy advantage to be discounted, manufacturers who bit the austerity bullet under George Chambers in the post-oil bonanza of the 80's and developed efficiencies, competiveness and entrepreneurship will still out- perform their Jamaican counterparts.
Why therefore must the success achieved by the local manufacturing sector be used as bargaining chip and be linked in this latest agreement? Is it that this provides the rationale and compelling consideration for T&T opening up its flood gates to let in an influx of Jamaicans under this Kingston forged, hassle free bilateral travel agreement outside of the umbrella CSME?
Why would these two Caricom parties want to impose another bilateral agreement on top of the voluminous CSME that will accord more favourable treatment to Jamaicans than what we in T&T would normally accord to other Caricomers? Is this new agreement intended to abridge or amend the CSME in a discriminatory manner that infringes the CSME? Can it be challenged by other Caricom partners in the CCJ in the context of the execution of its original jurisdiction relating to the creation of laws and the determination of the validity and integrity of those new laws relative to Community Laws and protocols? This Agreement was not approved by the Prime Minister subject to ratification by Cabinet.
This Agreement although bilateral must be disclosed to all Caricom partners. It must be made public immediately for the people of T&T to assess and determine its value to us having regard to our participation and inputs in this imbroglio by our print and social media interventions. Dookeran must make a statement in Parliament.
Who authorized Dookeran to sell and barter unilaterally with the geography and sociology of T&T to pacify and assuage the outrage of our fellow Jamaicans? That is the role of Jamaican politicians- not the Foreign Minister of T&T.