By Stephen Kangal
November 19, 2013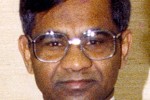 It is now patently clear that the mathematically-challenged eleventh hour imposition of the hapless PR formula based on the infamous 25% threshold without undertaking the requisite public consultations by the PPG has crystallized into a pure, unmitigated electoral disaster that back-fired big time. It consigned thousands of burgesses/ electoral districts to be without representation in their respective local government councils.

I live within the precincts of the Tunapuna- Piarco Regional Corporation. It was formerly under the control of the PP. In the 2013 LGE the COP and ILP combined received 36,081 votes while the PNM 37,888. The PR formula allocated to the latter all the four aldermen; to the former none. Is this the much-touted strengthening of democracy and making every vote count as espoused by the piloting Minister in his parliamentary justification/ deception and of which he is now still crowing as a success?
The same monopoly will obtain in the corporations of Diego Martin, San Juan/Laventille, Point Fortin and the cities of Arima and Port of Spain. Here we will have essentially one-party PNM dominion and control with its traditional exclusive approach to governance and provision of services. When one looks at the selection of the 37 aldermen by the PNM it is business as usual. The PNM had an excellent opportunity to contribute to the requisite inclusive ethnic and geographic balance in these councils to compensate for and mitigate the prevalence of its elected Afro-councilors consistent with the balanced approach previously adopted by the PPG.
One must also note and debunk the vote-splitting myth being perpetrated ad nauseam by the PP since the ILP received more votes than the PP in Tunapuna- Piarco, Chaguanas, Arima, Point Fortin and Diego Martin Corporations. Only about 20,000 votes separate the two parties although the UNC has control of five corporations and 14 aldermen to the ILP's five aldermen only. It was this brand of inequity and electoral injustice that the abbreviated PR system was intended to circumvent and correct to achieve-broadly based local governance and genuine democracy except for the intervention of the notorious 25% threshold that placed a spoke in the wheels of justice and fair governance in a diverse and politically demanding society such as ours.
Readers can judge for themselves whether the following statement made by the Honourable Prime Minister makes sense:
"…I am very happy with the entire process, the entire exercise that took place, an exercise in democracy. For the first time you are seeing now the voices of minorities would be represented on corporations because of the legislation we have passed relating to appointment of aldermen," Persad-Bissessar said.
She said proportional representation worked exactly as it was "envisaged".