By Stephen Kangal
June 27, 2012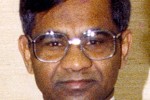 The Cabinet reshuffle, dubbed the new "pan- Cabinet", would appear to be engineered, driven and tuned exclusively by the politics of consolidation, internal cohesiveness and ministerial promotion/demotion rather than enhancing performance in the post-MSJ era. It is a case of creating some over-lapping and ill-defined courses for horses while earning a six-month respite from the rising tide of adverse media reviews and infrastructural and labour discontent.

Ministers Ganga and Baksh are claiming water and WASA, Sharma and Howai Caribbean Airlines and Douglas and De Coteau cultural diversity that has been re-defined to mean protocol, patriotism and creating national patriots.
New, reconstituted and truncated Ministries will undergo an incubation and start-up process before coming on stream to show results. In fact will they will reduce and stagnate the much-touted performance factor.
The re-shuffle presented an occasion for fostering political re-alignment, mending political fences with the COP, a political solution to the Marlene Coudray debacle and promotion of junior Ministers establishing a Government with 41 ministers equivalent to the composition of the Lower House.
What must be disturbing to the national community is the continued desecration of the Foreign Service, started by the PNM under Dr. Williams, as a glorified dumping ground and palliative to mitigate the toxic effects of ministerial demotion/alternative in the futile hope that failures domestically can be transformed into instant successes internationally. The overseas missions of our Foreign Service today are saddled and burdened with novices and failed and abandoned former Ministers at a time when domestic economic decline requires a spirited and frenetic response and interventions on the international stage.
I note that both Sandy and Greaves rejected their traditional carrots postings in the diplomatic service of T&T.