By Stephen Kangal
April 06, 2012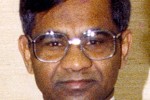 As a frequent flyer to London for the past 30 years I am totally confident that CAL's long-awaited re-entry, using the originally familiar BW 902 flight designations to London beginning June 14 via London Gatwick will be viable and cumulatively successful. We must recall that when BWIA terminated its London route using Heathrow its Tri-star and Airbus flights were always full and were the most lucrative in the BWIA network.

CAL's introductory fare of US$826.00 together with its two pieces of luggage (50-lb each) allowance and its direct flights to London cannot be beaten nor equaled by British Airways (BA) nor by Monarch Airlines nor by Virgin Atlantic. Its 12-noon departure from Gatwick will help passengers to avoid early morning London rush hour and its 4 p.m. arrival in Trinidad is superior to BA's taxing stop-over in St. Lucia. None of these competitors can duplicate the warmth of the on-board hospitality of the Caribbean as lovingly provided by the indigenously attractive cabin-crews of CAL. The hidden extras charged by Monarch especially, that is in voluntary liquidation procedures are prohibitive. In fact the monopoly enjoyed by BA on the POS-London route resulted in low-keyed and ordinary cabin-service to travelers to the Caribbean. BA only allows one piece of luggage and you have to pay 40 pounds for additional pieces.
Contrary to the wholl-inaccurate, alarmist and imaginary views expressed by my colleague Rawlston Gonourie, commuting to Gatwick is easy. Gatwick is well-served from London Victoria by the Gatwick Express, the M25 Ring Road (for North Londoners) and the M3 Motorway. There are no traffic jams leading to Gatwick as obtains on the Heathrow M4 alternative that is now turning out to be a traveller's nightmare. The change of BA from Gatwick to Heathrow to compete with CAL is just not on.
I am convinced that Trini-Londoners who I know well, will patronize the CAL's superior alternative because when they step on-board in Gatwick, beginning June 15, they will savour once again the nostalgic and festering taste, rhythms and the seductive warmth of the emerald Caribbean that they still call home.