By Nalinee Seelal
April 03, 2012 – newsday.co.tt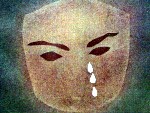 An employee of the Ministry of Gender, Youth and Child Development remained at the St Ann's Psychiatric Hospital yesterday, 13 days after she was snatched from her office by mental health officers and forcibly committed to the hospital.
Colleagues of Cheryl Miller yesterday demanded her immediate release from the psychiatric hospital declaring she is not mentally unstable and vowed to protest daily outside the ministry at Tower D, Wrightson Road, Port-of-Spain.

Miller's sister, Doreen, is also demanding answers on who called in mental health officers for Miller and who had her warded at the psychiatric hospital on March 21.
Doreen, an employee of the Board of Inland Revenue, said she was told that her sister, an accountant, had "an outburst" with a senior official of the ministry after complaining to the official that she was being unfairly targeted.
A co-worker advised Miller to write a letter of apology to the senior official and was doing so when mental health officers from the St Ann's Psychiatric Hospital arrived, spoke to Miller briefly and then forcibly took her to the hospital, Doreen told Newsday.
Doreen said one of her sister's co-workers contacted her and told her she had been taken away to the psychiatric hospital. However, when Doreen got to the hospital she was not allowed to see her sister until the next day, March 22.
Doreen said her sister, who was placed at Ward 1, pleaded for help to be released from the hospital.
When Doreen spoke to the doctors, she said her sister may have a "chemical imbalance" and needed to be kept at the hospital.
Doreen said she tried to have her sister discharged but was unsuccessful.
"I am at a loss as to why my sister, who is in no way a violent person or someone who is a threat to society, could be removed from her office and placed at the St Ann's hospital without a background check to ascertain if that person was ever treated for mental illness or any related illness," said Doreen.
She added her sister has refused to take medication prescribed for her by doctors and has lost weight since being warded.
On Sunday, Doreen visited her sister who told her that a female patient has been harassing her and even stole things from her. There are three female patients other than Miller on the ward.
"I have not been able to rest since my sister who was leading a normal life was sent to St Ann's and I am pleading with the authorities or anyone who could intervene or assist to come forward and have this matter rectified," said Doreen.
Newsday was unable to contact Dr Iqbal Ghany, a consultant psychiatrist of the St Ann's hospital, for comment as he was reported to be in meetings.
However, a nurse, who spoke on the condition of anonymity, said on March 22, Miller was assessed by three doctors who claimed that she had a chemical imbalance and recommended she be kept for further observation and treatment.
The nurse said Miller refused to take the medication prescribed by the doctors but when a decision was taken to give her injections, Miller agreed to take the medication orally.
The nurse said Miller "does not appear to be normal" and she was expected to remain at the hospital for treatment until doctors determine she is fit to be discharged.
Newsday contacted Miller's sister, Doreen, and shared with her what the nurse had said. Doreen became even more concerned that her sister may be taking medication after all and feared the drugs will affect her health.
Minister of Health Dr Fuad Khan said he was unaware of the incident when contacted for comment. He advised Miller's relatives to write a letter to him explaining the circumstances of her committal to the hospital and he would investigate their claims.
He said it was highly unusual for someone to be forcibly taken to hospital without the determination of a doctor.
Alvin Fortune, a co-worker of Miller, yesterday said the incident has upset many staff members at the Gender, Youth and Child Development Ministry and are demanding that Miller be released from hospital and allowed to return to work.
On March 22, Fortune and 22 co-workers signed a petition asking permanent secretary Sandra Jones to intervene on Miller's behalf.
In the letter to the permanent secretary, they expressed their "deep concern, hurt, disappointment and horror at the treatment meted out to our friend and coworker, Miss Cheryl Miller."
The co-workers admit that Miller made a "sustained verbal outburst in the office" in which she expressed "feelings of persecution and victimisation in her work environment".
Although they do not support how she expressed herself, the co-workers said how Miller felt was not unusual in their work environment nor "necessarily indicative of mental imbalance".
They said Miller's "reserved and introverted" way is her "personal quirk" and "ought not to be taken as grounds or excuse for the treatment with which we now take issue".
They noted that after her outburst, Miller approached the line Minister Verna St Rose-Greaves who they overheard advise Miller to put her concerns in writing.
"Some time after that, things took a definite turn for the worse. Medical personnel arrived at the office and forcibly removed Miss Miller from her work station after a brief 'interview'. During this 'interview' and removal, Miss Miller displayed no violent or psychotic behaviour but only asked repeatedly why she was being treated this way and protested that she felt very embarrassed. It is noteworthy to mention at this point that at the time of her forced removal, Miss Miller was in the process of writing an apology for her previous outburst."
The co-workers said what happened was " a disgrace" to the ministry.
Fortune told Newsday, he and his co-workers had a meeting with St Rose-Greaves on March 22 but they were not satisfied with her response.
He said they will protest outside Tower D every day at lunchtime until Miller is discharged from hospital and returned to work.
He said that yesterday, St Rose-Greaves asked to meet with them but they refused claiming she was not seeking the best interest of Miller.
Newsday also received a copy of a letter sent to the permanent secretary of the Ministry of Gender, Youth and Child Development by Miller's former co-workers at the Ministry of Sport who described her as a hard worker who performed her duties conscientiously.
This second letter stated, "Each and all of us now feel very depressed at what has occurred and we call on whoever is responsible for this shameful episode to apologise and to do whatever is within their power to ensure that the dignity of our co-worker is restored. We also call on you to give us the assurance that no worker here will ever have to witness or suffer such indignity. This is certainly one of the darkest days in public service history. We shall be grateful for an early response to our concerns as it is difficult now to feel that we are safe, respected or cared for in our current work environment."
Staff at and the Ministry of Gender, Youth and Child Development and the Ministry of Sport said they were considering hiring an attorney to seek Miller's interest.
Calls to St Rose-Greaves' cellphone and office line went unanswered yesterday.
http://www.newsday.co.tt/news/0,157904.html