By Dr. Selwyn R. Cudjoe
April 03, 2012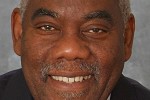 Now that Jack Warner has won PP's chairmanship, there is a rumor that Winston Dookeran may be leaving the legislature to join the IDB in Barbados and Marlene Coudray is preparing to fight San Fernando East, it is time to ask whether the PNM is organized is to face the challenges that lie ahead in the short-term (such as a Tunapuna and San Fernando bye-elections) and in the long-term such as the general election of 2015.

Although I am inclined to believe that Jack should not hold any political office in Trinidad and Tobago (his behavior in the Haiti affair is beyond contempt) his victory makes it clear that "real" politics is taking place within the PP, despite the rumblings of the COP and the MSJ. Jack's triumph suggests that race may be diminishing as a determinative factor in our politics. For this we should congratulate UNC.
In spite of Keith Rowley's improved performance as political leader, much more is desired to achieve PNM's short and long-term goals. My first concern revolves around the absence of political life (a kind of psychical annihilation) within the PNM's Women's League. During my recent trip to Nicaragua, I was reminded that it was the strenght of organized women that allowed the Sandinistas to crawl back into power after its 1990 defeat by a coalition led by Violeta Chamorro and the Constitutional Liberal Party and Arnoldo Aleman and Enrique Bolanos in 1996 and 2001 respectively.
The Sandinistas faced the same problems the PNM faced in 2010 when it ran against the PP coalition that was led by another woman. However, it was the woman-power of the Sandinistas, who formed themselves into cells, went door to door, person to person and speaking "ear to mouth" with the electorate that resulted in Daniel Ortega's victory in 2006 that was consolidated in 2011 when the Sandinistas received over 60 percent of the votes. It was a long struggle but it was the women and the young people who assured a Sandinistas victory.
The women were the backbone of the PNM during its glory days. Called derisively, the Fat Ass Brigade, because of attributes that many European and Latina women are now dying (literally) to achieve through artificial means, this group of women worked day and night to assure PNM's victories. They were an iron force to be reckoned with. I am not too sure that the same is true today.
Although I have always had a warm and cordial relationship with Donna Cox, the Lady Vice President of the Women's League, she has failed in her capacity as Lady Vice Chairman. During her tenure, the primary activities of the Women's League have been days of prayer. As much as we would like God to intervene to save the PNM, victory will not come by prayer alone. It also takes hard work and constant intervention in issues relating to women.
For example it would have been good if the League and its president had spoken out on Legislation that came before Parliament that dealt with women's concerns: that is, issues such as the Maternity Bill and the Children's Bill. It would have been even better if the Women's league had taken a position on whether a female prime minister has special needs and if so, what are they.
The Women's League needs a chairman who is au courant with the issues of women; is involved in women's issues and has the courage to speak out on women's issues. I could think of several women who fits the bill: Bridgette Anisette George, Diane Sukeran, Shamfa Cudjoe and Penny Beckles.
Incidentally, as PNM contemplates changes in its constitution, it is time that it employed a neutral firm to conduct its internal elections. Twice shenanigans in PNM's internal elections have led to the defeat of worthy leaders. It happened to Rowley in 1996 and Penny in 2011. Such a sandal should not be allowed to repeat itself.
The party must revitalize the Woman's League if it wishes to be competitive in short and long term. The Lady Vice Chairman should be assertive, innovative and cognizant of her monumental task. It is disastrous and self-defeating for the PNM to turn its eyes away from some of its strongest and most articulate members. The party must cherish the manifold gifts of our organization. Their outstanding qualities should not be seen as a challenge but as a complement to Rowley's leadership. The party should embrace its women leaders fully and use their skills as it prepares for up-coming struggles.
Without stating the obvious, no party should solemnize the fiction of having only one leader. It should celebrate the varying abilities and talents of its many leaders. Each party member must have the right to aspire for leadership which must not be construed too narrowly as being only "the political leader." A strong party, as the Jack Warner example is showing, needs to shore up and encourage all of its leaders. With a strong woman leader in its leadership, the PNM can only become stronger.
The PNM needs to concentrate on reinvigorating its political stock and building up the various elements of its party and connect with the society ear to mouth. It is not at all obvious that the PP would fade and die and let the PNM walk in and continue where it left off. The absence of i95 FM it shall make it more difficult to reach the general public to convince them of PNM's worthiness to return to political office. In this context, the Youth League has an important part to play.
PNM needs to fill the vacuum that is being created each day by the blindness and corruptibility of the PP. To achieve victory in the short and long term we must commit to strengthening our woman's arm and our youth arm. And while we are at it, let us celebrate rather than denigrate our women's joyful protuberances. They are joyous sights to behold.