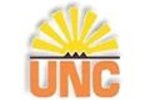 COUDRAY COPS IT
San Fernando Mayor Marlene Coudray has copped a deputy leader position in the United National Congress (UNC) internal elections.
…SHE came, she saw and she conquered!
King Jack
WORKS and Infrastructure Minister Jack Warner's popularity continues to grow by leaps and bounds within the United National Congress (UNC) as he convincingly beat his closest rival for chairmanship in the party's internal elections in Saturday, by a whopping 12,000 votes.

Moonilal to unsuccessful voters: Get regularised
Manning's son at UNC elections
THE United National Congress (UNC) internal elections ballot-counting exercise on Saturday night had a surprise visitor in the person of David Manning — son of PNM San Fernando East MP Patrick Manning.
Fuad: 80% of UNC membership rejected candidates
It was reported that only 20 per cent of the members eligible to vote in Saturday's election turned up at polling stations throughout the country.
As the dust settles
As far as the UNC goes, the election did settle some things, the most critical of which was the position of Jack Warner within the Persad-Bissessar Cabinet. In running as an independent against a slate promoted by the PM's pick for her successor, Mr Warner sent a powerful signal of his personal and political strength within the party that she leads.
***
UNC's Official Election Results: Votes cast and winners
Chairman
Jack Warner — 12,656
Ashvani Mahabir — 656
Heru Mooniram — 201
Deputy Political Leader
(3 seats to top 3 candidates)
Roodal Moonilal — 11,061 (Nationalists)
Marlene Coudray — 7,635 (Nationalists)
Surujrattan Rambachan — 8,117 (Nationalists)
Fuad Khan — 5,328
Herbert Volney — 3,593
Sunil Ramjitsingh — 755 (UNC Soldiers)
Elizabeth Mohammed-Ali — 462 (UNC Soldiers)
Affifah Mohammed — 408 (Generation Next)
Natasha Navas — 390
Shavitta Lochan — 387 (Generation Next)
James Mohammed — 342 (Generation Next)
Dougnath Rajkoomar — 111
Deputy Chairman
Khadija Ameen — 8,311 (Nationalists)
Lyndira Oudit — 3,654
Kavita Ramdeo-Dabiedeen — 644 (Generation Next)
Denise Carew — 453 (UNC Soldiers)
Policy and Strategy Officer
Collin Partap — 10,562 (Nationalists)
Amarnath Jagassar — 1,141
Ravi Ramdenny — 603 (Generation Next)
Ramish Ramanand — 429
Education Officer
Daphne Phillips — 9,957 (Nationalists)
Nalini Roopnarine — 1,263 (Generation Next)
Glenda Boodram — 872 (UNC Soldiers)
Bob Soogrim — 363
Errol Benjamin — 266
Research Officer
Arnold Ram — 9,604 (Nationalists)
Krishna Maharaj — 1,296
Nigel Mahabir — 1,037 (Generation Next)
Election Officer
Ramona Ramdial — 11,003 (Nationalists)
Raul Henry — 695 (UNC Soldiers)
Romeo Suresh Dassrath — 613 (Generation Next)
Reynold Chinchamee — 214
Treasurer
William Archie — 9,189 (Nationalists)
Neela Sooklal — 2,190 (Generation Next)
Party Organiser
Chandresh Sharma — 10,722 (Nationalists)
Sookram Ali — 820 (UNC Soldiers)
Hayman Moonian — 481 (Generation Next)
Kamal Indar — 358
Ramesh Karapan — 188
International Relations Officer
Shane Mohammed — 10,350 (Nationalists)
Venetta Rampersad — 1,146 (Generation Next)
Nadia Gebodh — 630
Regional Representative Tobago
Junior Barrington Thomas — 9,900 (Nationalists)
Manohar Singh — 1,276 (Generation Next)
Sean Dalipsingh — 874 (UNC Soldiers)
Regional Representative East
Yvette Richards — 9,596 (Nationalists)
Vernon Nandee — 976 (UNC Soldiers)
Staphan Bhagan — 765
Peter Madiera — 730 (Generation Next)
Regional Representative North
Don Sylvester — 9,725 (Nationalists)
Geewan Ramdeen — 1,193 (UNC Soldiers)
Gary Simmons — 647 (Generation Next)
Patricia Herry — 417
Gail Worrell — 286
Regional Representative Central
Glen Ramadharsingh — 11,040 (Nationalists)
Krishendath Sooknanan — 692 (UNC Soldiers)
Rajendra Gosine — 640 (Generation Next)
Regional Representative South
Shanty Boodram — 10,485 (Nationalists)
Kenneth Paulsingh — 984 (UNC Soldiers)
Andrew Ramsaroop — 834 Generation Next)