By Stephen Kangal
February 22, 2012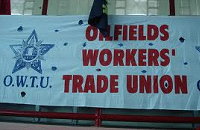 Once again the people of T&T were under siege and being held to ransom and exploited by unscrupulous unions such as OWTU and SWWTU – formerly Branch No.1 of the PNM. The former attempted to endanger the socio-economic success of the Carnival by giving notice of calling a strike to deprive us of petrol/diesel to begin on Carnival Saturday. The SWWTU did the same during the busy Xmas season by closing the port.

The OWTU wanted to cripple T&T for Carnival to serve as a leverage to exact exorbitant, above-market wages from state-owned Petrotrin where a labourer gets $20,000.00 per month. The OWTU has to amass enough money to put away for Roget's diamond handshake while 30% of us Trinbagonians must exist below the poverty line. More than 200,000 pensioners have to take another de facto decrease in the purchasing power of their fixed incomes because they are shopping in the same market as the astronomically paid – oil workers.
The resources needed for Petrotrin to pay the state share-holder in dividends/profits for the population to share in are being monopolised and confiscated by a militant uncaring trade union. They oppose privatization of state companies who own and manage the commanding heights of the economy for them to exploit to the max for the benefit of a selfish few – something that they may not be able to achieve with private ownership modus operandi.
I condemned this Carnival unfriendly, industrial action being perpetrated by the OWTU as being oppressive, uncaring, disloyal and very unpatriotic geared to spoil "we mas" and not allow Carnival to serve as a pressure relief valve for so many in T&T. This sabre-rattling was discordant to the music of Carnival.
The foreign exchange earning capacity of Carnival was being deliberately undermined and tarnished by the insensitivity of the OWTU to the challenging state of the economy, lack of consumer confidence and the declining revenues from the tourism sector by its narrow and parochial interest-base.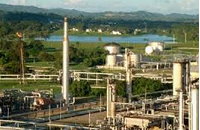 Good sense prevailed and there was an ante-Carnival settlement based on 9% over three years that will cost Petrotrin an additional $270 m. These workers will also share in the $2.2bn profits made by Petrotrin last year and the Treasury and the rest of T&T will get nothing because the hydrocarbon patrimony of T&T is mortgaged to the OWTU. This feeding frenzy and monopoly over the common hydrocarbon heritage of T&T must stop in the interest of equity, justice and fair play where the rich oil workers are getting richer at the expense of the working poor and the rural dispossessed.