By Stephen Kangal
December 26, 2011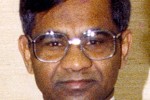 The infectious lyrics of chutney this Xmas have currently emancipated itself from the celebration and adoration of the rejected "rum till I die" theme to genuine social commentary/analysis of the deteriorating, dominating and lack-of-confidence conduct of the young Indian woman inside and outside of the marriage contract.

Indian womanhood must take due note of this counter response. It is conducted in song on behalf of young Indian males against the persistent suffocating tentacles of over-dominant, controlling and nagging Indian wives. The message of these popular songs can have a devastating impact and negatively reinforce the natural instinct of the young impressionable Indian man to enter into marital relationships. It can cause stress on fertility rate and population growth. It may also lead to the proliferation of single parent families within the Indian community leading to more deviance among the young. The strength of the Indian community is the cohesiveness and resilience of the Indian family unit. This is fast becoming an endangered social institution given the copy-cat Influence wielded by the young "chutneyteers" such as Ravi B, Rajin etc.
The message of chutney today is that the young Indian husband feels corralled and imprisoned within the walls of the marital home having to endure total control and domineering by their wives. This tendency to controlling the Indian husband is a hang- over of the indentured past when men outnumbered women. Women called the shots in the Indian home. But times have changed including the gender balance.
I commend the male "chutneyteers" for exploring the sociology of the stresses affecting Indian marriage and highlighting a growing but hidden social problem that needs to be addressed in interest of repairing and preserving the social fabric and integrity of T&T.
Best wishes for the Holiday festivities to all!