By Dr Selwyn R. Cudjoe
Submitted: December 04, 2022
Posted: December 06, 2022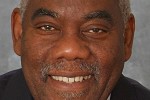 By the time you read this column, the Hon Keith Rowley will have been re-elected leader of the PNM by as much as about 75 to 80 per cent of the vote. In so doing, party members have placed their seal of endorsement on everything he has done, thereby taking full responsibility for the downward spiral in which the country finds itself. On the very weekend in which he is elected leader of the party, we will be witnessing a record number of homicides in the country.

The Express shamefully proclaimed on its front page of Tuesday: "Deadliest Year in T&T history: Murders Top 550". The story of that deadly headline announced: "The murder count is now 551, the highest it has ever been in the history of Trinidad and Tobago." (November 29.)
The homicides are haphazard and silly. Here's one recent account: Jason Dopson, 26, was liming at the Gemini Bar located at Edinburgh Village, Chaguanas, on Monday night. Prior to that, he had gotten into an argument with a Guyanese national who walked into the bar. The man then slapped him. Dopson, in turn, slapped him back, following which the man pulled out a knife and stabbed Dopson once in the chest."
Result. Dopson dead! On Monday, Dopson's Roti Shop posted the following sign on its door: "Closed until further notice due to the unfortunate loss of our dear Jason Dopson." Another life lost. Life is cheap. It can be taken in the twinkling of an eye as the earth inherits the flesh from whence it came.
Another report: On Sunday, 24-year-old Keron Ramnarinesingh, of Edinburgh 500, Chaguanas, was fatally shot in the vicinity of Goodwood Park along the Western Main Road about 11 p.m."
Meanwhile, our acting Police Commissioner, in the best sense of the term (that is, performing a role), declares: "This is a figure we were expecting to hit, admittedly. It is still something we acknowledge with sadness because every life lost leaves ten folds of persons, be it family and friends, hurting. I want to give the public the assurance that we will be doing everything within our legal power to help to prevent this number from climbing even further." (Express, November 29.)
Such an assurance means little when he has no plans to prevent the homicides from "climbing even further". For all we know, there may be 600 homicides by the end of the year. Yet, like any good actor, he recites the lines that his part/position demands without conviction. One wonders if he believes what he says.
We cannot be too hard on the actor when the elected leader of the party, and ultimately the nation, has failed in his duty to prevent the disaster that the nation is heading toward.
He may have lost his desire to do his job, but there is no way one can separate the leader from his policies nor from those who continue to support such policies by their vote. Electing a leader who has failed so ignominiously to protect the nation from the violence that it experiences each day is analogous to saying, as Sparrow suggested, some years ago: "We like it so." We continue to live on the edge of a social precipice.
Meanwhile, all the other potential leaders within the party, with the possible exception of Karen Nunez-Tesheira, continue to mark time, waiting for Rowley to pass away, become disabled, or give up the ship before they show their hands. They all exist in a state of narcissistic sycophancy in which they bow to those who are perceived to have power and authority over them. This absolute prostration before the leader reflects a lack of self-confidence or self-belief.
Bowing down to the maximum leader results in the disastrous social outcomes we see in totalitarian states. Reflecting on how Xi Jinping is handling the problem of Covid-19 in China, Gideon Rachman noted: "More broadly, [Jinping] Xi's failures on Covid-19 are the characteristic failures of strongman [maximum leader's] rule, which invests too much power and authority in a single leader. Once that strongman makes a disastrous decision—as Vladimir Putin did when he invaded Ukraine—the system is unable to change because the leader's judgment cannot be called into question. That same pattern is now playing out in China." (Financial Times, November 29.)
Nothing is more reflective of narcissistic sycophancy as what passed for loyalty to the maximum leader as the words that came out of Fitzgerald Hinds' mouth recently. Having withstood the threat of losing his job as the Minister of National Security, he was effusive in his praise of the maximum leader: "As always, I admire the visionary leadership of our prime minister and the ideas and proposals of my colleagues. Here I sit doing my work as always!! No time to lose, especially with the happy rumour-mongering that we seem to enjoy." (Express, December 2.)
Contrast such behaviour with that of Nkosazana Dlainni-Zuma, a senior member of the ANC and Cabinet member of Cyril Ramaphosa's government in South Africa, who called on Ramaphosa to "immediately step aside now and answer the case" as President, following a parliamentary report that found he may have broken the law relating to large sums of cash stolen from his farm. (The New York Times, December 1.)
PNM founder Dr Eric Williams spoke often of the "selfishness" and "personal ambition" of many party members. It might have helped if he had spent more time talking about the dangers of narcissistic sycophancy which he also encouraged. Today, PNM's leadership is riddled this negative behaviour that can only lead to a downward spiral in the areas of violent crime, a rapidly deteriorating infrastructure and a stuttering economy.