By Stephen Kangal
August 22, 2022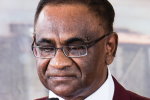 I am patently unsettled and indeed very surprised that CCNTV 6 saw it fit to feature and to give The Leader of the Opposition of Guyana Mr Aubrey Norton in its Friday last Morning Edition a window to level false and misleading criticisms against The Administration of Guyanese President Dr Irfan Ali for T&T consumption.

The latter was in POS in the midst of paying an Official State Visit to T&T that included participation in the Agri Investment Forum with the Prime Ministers of Suriname, St Vincent, Barbados and host T&T.
Cheap domestic Opposition adversarial politics must never encroach on the external relations environment of a State where a unified front is expected and indeed has become a practice and protocol in international relations.
I have never witnessed before this break with sensible tradition even though it was a ZOOM TV Hook-up with Georgetown. Mr Aubrey Norton if he had any loyalty to his Guyana homeland should have refused to participate in this interview.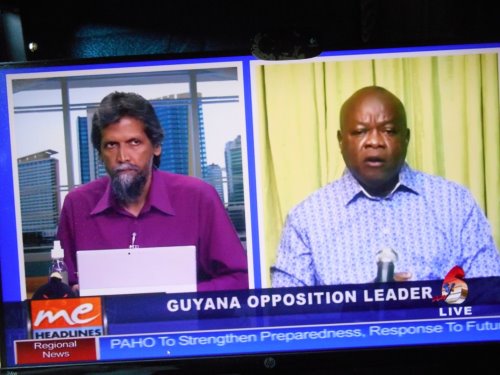 TV 6 has set a bad precedent and ought to have known better than to cast a suspect damper on the unfolding of TT/Guyana Relations and achieving Regional Food Security.
Mr Norton (APNU-AFC) appeared to be very narrow in his political outlook and all the false accusations that he levelled against the PPP/Civic were more applicable to the practices and lack of competence of the current Rowley regime including discrimination, divisiveness, political patronage to party members in the disbursement of cash handouts, procurement legislation, politicization of the Public/Police Service and rigged elections.
In fact Vice-President Jagdeo rubbished all of Norton's false claims in Georgetown.
His TV appearance on ME today was meant to discredit the President HE Mr Irfan Ali while he transacted and developed relations with T&T, Barbados and Suriname to attain the noble target of food security by 2025.
When asked to comment on the Food Security Initiative, Mr Aubrey fumbled and reverted to the discredited, infamous and brutal Burnham era. He had nothing of substance to add except cheap politicking on the multilateral process of Regional Food Security.
Imagine the Opposition Leader of Guyana accusing the Ali regime of politicizing both the Public Service and the Police Service of Guyana when that is the norm here in T&T.
Or did the PNM have a hand in arranging this undiplomatic and indiscreet TV appearance by Mr Norton given its current CCN leverage?