By Raffique Shah
August 30, 2021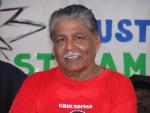 If I were asked to put a human face to a new portrait of Trinidad and Tobago at age 59, I would sketch a decrepit Jean or Dinah, aged beyond her actual years, scowling and regretting her wasted years, waiting to die at the feet of an ungrateful people.
I am not happy conjuring such a sorry image of my native land at a point in its history when it should be bubbling with life, oozing confidence and full of energy befitting a nation that has had a good run, whatever obstacles it may have encountered after it became an independent nation on August 31, 1962.

Few countries this small had the resources we did as we were about to take our destiny in our hands, chart a course of our choice. Then, T&T possessed hydrocarbons reserves that ranked it in a class way beyond its weight. True, its export-oriented agricultural sector needed to be overhauled, to refocus on pursuing food security as far as that was practical.
We had the brainpower, the fertile land, the requisite water resources. Hell, three years before we became independent, in 1959, the US conglomerate WR Grace & Company, had established the first ammonia plant in this part of the world at Savonetta, putting within our reach nitrogenous fertilisers, a critical resource in enhancing food production globally.
The government led by Dr Eric Williams had recognised the importance of well-rounded education. So, in addition to focusing on the arts and sciences and constructing new schools at the secondary level, it expanded and elevated institutions for training those who were not inclined towards academia in technical skills, hence the establishment of the John Donaldson Technical Institute and others of a similar nature.
There was training and certification for the hospitality sector. We had a thriving local lumber and furniture industry with craftsmen who produced works of art. And a local scientist had genetically modified an animal we named the "buffalypso" that would thrive in tropical conditions. We could justifiably boast of being on the cusp of creating a model nation.
In short, we knew what we had to do with this newly independent country to make it work better than it did under colonialism, to exploit its many resources downstream, create skilled jobs that would add value to raw materials. We had simply to harness the wealth of natural resources with an expanding pool of fairly literate, if not educated, human resources, and we were on the road to success.
But somewhere, early o'clock, we stumbled, and before we could pick ourselves up and right the wrongs that were leading us on the road to mediocrity, possibly mendicancy, we fell into a cesspit of political sewage that stained us indelibly, its putrid odour marking us not just for our lifetimes, but for generations.
And if we face reality, we'd admit that race, greed, selfishness and rank stupidity have coalesced into the ugly excuse for a human being we have become.
It is we who, rather than rationalise what was right, what was just, what could take us to the higher planes of humanity and mould us into a first-class nation, settled instead for second, tenth, one-hundredth best, because it was the easy way out, and it satisfied our animal, tribal instinct.
I am ashamed to be what I am, when I consider how many times I turned my back and pretended I just didn't see (thanks for the lyrics, Pete Seeger) when my fellow citizens from different strata of the society stole, sometimes plundered, the public purse, and shared the spoils of their greed and boldface banditry among a few; those were crimes I condoned by my silence.
When someone got a State contract he didn't deserve, and another 20 "ten days" that others more needy could not get, that was a crime. And if I knew of it, I turned away.
When a friend or a relative landed a job that he or she was not best qualified for, but "contact" made it possible, that was gross injustice I did not speak out on.
When people steal State lands, backfill and block water courses, build mansions then cry foul when they are flooded out, and to add insult to injury, the State uses public funds to compensate them, I looked on with detached dumbness, not expressions of outrage.
Then the politicians, rather than create opportunities for citizens to exercise their entrepreneurship, literally fed them from the fount of eternal dependency, and I remained mute.
Any wonder that at 59 I am a bedraggled buffoon, abused by my own, now abandoned to the vultures whose insatiable appetite for freeness I helped create and nurture, who now circle my skeletal remains to strip what marrow is left.
Have a reflective Independence Day, people.