By Stephen Kangal
August 29, 2021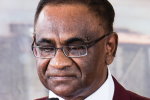 Tobago is a small island of 116 square miles. However, the geographical location of Tobago is very strategic. It helps in configuring and generating significantly the total maritime area that is now attributed to T&T resulting from the conclusion of maritime boundaries in 1990, 2006 and 2010.
Were Tobago to secede from Trinidad the current maritime boundaries concluded with Barbados and Grenada will become those of Tobago alone.

It is and would appear to be a critical asset in Tobago's negotiating self-governance armoury with Trinidad.
The island of Tobago is located at the beginning of the Eastern Caribbean concave maritime configuration that starts in the most easterly island of Barbados.
This geographical and maritime concavity, from a maritime delimitation perspective:
disadvantages Trinidad and indeed the Eastern Coast of Venezuela.
mitigates and reduces the negative effects of Trinidad's most westerly concave location because of Tobago's deep North Eastern location.
Zone- locks both Trinidad and Tobago and Venezuela;
Tobago's locational asset mitigates:
the accident of geography that disadvantages Trinidad and indeed shelf-locks it at 200 miles.
rewards Guyana/Suriname with its 10 billion barrel oil and gas potential in its eastern protrusion into the Atlantic on the Continental shelf of South America and the Guianas.
This strategic location alone generates to the unitary state of T&T a chunk of the Atlantic and Caribbean Sea's maritime space.
One researcher quoted by Dr Winford James estimates that Tobago generates 46,000 square km out of the possible 72,000 sq km of maritime areas that now appertain to T&T based on existing maritime boundary agreements concluded with neighbouring states.
Tobago is also responsible exclusively for the current locations and sinuosities of:
1. The 2006 T&T Barbados Maritime Boundary;
2. The 2010 T&T Grenada Maritime Boundary
3. The T&T/St Vincent Maritime Boundary when negotiated;
4. The Northward termination of the T&T/Venezuela Maritime Boundary when completed.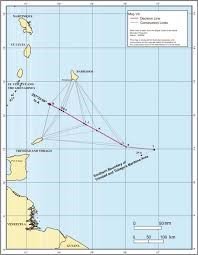 The entire TT/Barbados Boundary is derived from measurements taken from Little Tobago. That is the case also with the 2010 TT/Grenada Boundary that is measured from Tobago.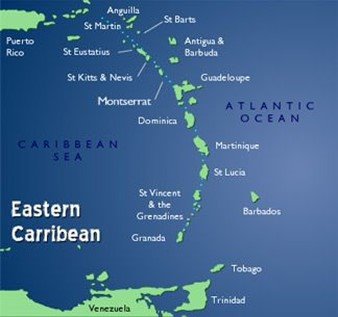 Map showing the Concave Configuration of the Eastern Caribbean from Barbados to Guyana