By Shane Superville
June 18, 2021 – newsday.co.tt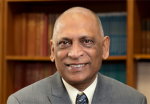 Remarks made by the Prime Minister during a media conference last Saturday led to a heated exchange between officials from the Guyanese government and business community and Trinidad and Tobago's Ministry of Foreign and Caricom Affairs on Friday.
During his presentation, Dr Rowley referred to a table highlighting the number of vaccines received by all 14 Caricom countries and their associates as of Saturday.

He noted the only Caricom country to receive more vaccine doses than TT was Guyana and that was because they accepted vaccines that were not yet approved by the World Health Organization.
"I have raised that at this platform before, but I'll raise it again.
"The Guyana government took a decision that TT did not take, and that is early in the proceedings, to use vaccines that were not approved by the World Health Organization.
"As a result of that, Guyana had a larger volume of vaccines available. We did not participate in that and that explains it."
Up to that time TT received 234,700 vaccines while Guyana received 287,400 vaccines.
In a media release on Friday, Dr Leslie Ramsammy – Guyana's advisor to the Minister of Health blasted Dr Rowley for pointing out that Guyana was one of the countries in the region which started using vaccines which were not yet approved by the World Health Organization (WHO).
Full Article : newsday.co.tt