By Raffique Shah
December 14, 2020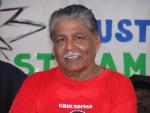 I must admit that as I monitored what was happening in the USA, the shenanigans of outgoing President Donald Trump as he sought first to defy, then later to subvert the electoral process, I all but ignored developments here at home. It was when I saw Afra Raymond, the fiercely independent activist who is also outspoken on issues of national importance, disassemble the controversial Public Procurement Amendment Bill and call on citizens to let their voices be heard, that I switched focus.

It's not that I was unaware of the concerns over the Bill's provisions. In fact, I was surprised that legislation that will bring under scrutiny all contracts the Government enters into was languishing in limbo many years after outcries by citizens over suspicious transactions that involved billions of dollars in a country that is notorious for corruption, or I should say allegations of corruption. Because for all the focus on alleged pillage of public funds, the costliest such pilfering said to be conducted when procurement of goods and services is undertaken in the name of the State by unscrupulous politicians and public officials, we have yet to successfully charge, prosecute and jail a single offender.
It is incredible that the level of banditry that we know has taken place, the number of times we have heard that "arrests are imminent", and the names of very high-profiled public figures and prominent business people that have been bandied around, we cannot point a finger at one of them and say: You thief! Procurement legislation was meant to make stealing from the public purse more difficult. It was a kind of compromise: we can't catch them, so let's stop them. And even in such nominal pursuits, we are getting it all wrong.
That's what the noise is all about, if I am to understand the furore that has erupted. The Government has taken the Bill, which is the draft legislation that came before both houses of parliament, extracted its teeth, as one MP put it, and asked Parliament to approve it. Claiming that there is need to prevent the details of certain procurements from being made public since they can expose the signatories and terms to persons who cannot be trusted with such information, the Government fought hard to reduce the Procurement Regulator, a czar of sorts who theoretically, has the power to take action against would-be or actual pilferers of the public purse, to being a toothless bulldog.
Of course the Government will not admit to such seemingly devious intent. Besides Finance Minister Colm Imbert, under whose purview the procurement apparatus falls, and who piloted the Bill and defended it during its stormy passage through both Houses of Parliament, the Prime Minister himself intervened, making a case for exempting a wide range of government-to-government contracts to be outside the remit of the Regulator.
I listened to some opposition parliamentarians tear apart the watering-down of the legislation. But I cannot take their word as gospel since they have proved to be as unreliable as, say, Donald Trump. I do not trust them. When, however, Afra Raymond came to the fore and dissected the provisions of the Bill, particularly the proposed exemptions, I felt properly briefed. Afra is as independent and as strident a voice you can find in any society, one whose word I'd accept without questioning his motives. Moreover, he was at the head of the Joint Consultative Council when it promoted procurement legislation many years ago. I heard him say that the JCC virtually presented draft legislation to this end to the Kamla Persad-Bissessar Government back in 2012 or thereabout.
When he saw the exemptions proposed by the Keith Rowley regime, he was furious. And so am I, based mostly on his objections. This is one of those rare occasions when I feel comfortable putting my trust in someone I know only through minimal interaction. Trust is a very uncommon commodity nowadays. Hell, even in the distant past, it appeared to have been even scarcer. When I was a boy not old enough to understand the world and its people, I remember my father dishing out grassroots' wisdom, saying to me, "Boy, you trust only a man who has hair growing on the palms of his hands."
In other words, trust no one. That's kind of fierce, if taken literally. My translation is that one must be very careful about whom one trusts. Politicians hardly fall in this category. Indeed, I saw a video-clip of Minister Imbert lamenting people's lack of trust in politicians as a stumbling block.
By last Friday night, the Government seemed to have withdrawn some of the exemptions it had initially proposed to exclude from the Procurement Regulator's purview. That's comforting. But we need to learn from that unholy row that we must trust some people, some time. And public officials must earn trust.