By Dr. Selwyn R. Cudjoe
March 24, 2011
Part 1 – Part 2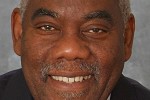 On Thursday and Friday last week (March 17 and 18) I delivered two lectures at Albany State University, one of the three historically black colleges and universities in the University of Georgia system, in their International Studies Series. Albany, one of the most important sites of the civil rights struggles in the 1960s, is also the birth place of Ray Charles which explains the deep emotions with which he sings "Georgia on My Mind," Georgia's state song.

Albany used to be one of the most cruel and poorest parts of the Black Belt of southern United States; a place where W. E. B. Du Bois, the great American scholar and patriot, sets Souls of Black Folk, his well-known work. To integrate that area into the history of the Caribbean and Africa, I termed my lecture "From Albany to Accra: Two Lectures on the African-American, Caribbean and African Intellectual Connection."
I began my lecture by discussing The Souls of Black Folk, the result of a research trip Du Bois undertook to southwest Georgia in the summer of 1898 to study life in Albany and Dougherty County, "the heart of the Black Belt" and the centre of "nine million men who are America's dark heritage from slavery and the slave trade." Du Bois focused on that area because the large number of blacks who lived there and what was doable in the three-month summer vacation he had to complete his study.
Du Bois was excited about his trip. He writes, "Out of the North the train thundered, and we woke to see the crimson soil of Georgia stretching away bare and monotonous right and left." I related to Du Bois's feelings. The Delta flight that took me from the large sprawl of Atlanta's airport to Albany's tiny airport revealed the vast landscape that a century of human construction had done little to transform between Du Bois's visit and mine. It remained a foreboding space.
No one was better prepared to tell the Albany story than Du Bois, one of America's most formidable intellectuals and activists of the twentieth century. After studying at Fisk University (1885-88), Harvard University (1888-90), Berlin University (1892-94), Du Bois headed to Wilberforce University where he taught the classics. In 1896 he went to the University of Pennsylvania where he completed The Suppression of the Slave Trade which "lifted this substantial phase of American history out of the limitations of sociology and ethics and established it within economic relations" (C. L. R. James).
In 1897 Du Bois became a professor of Economics and History at Atlanta University where he commenced the most important work of his career. In 1899, he published Philadelphia Negro which laid the groundwork for sociology in the United States and the basis for his exhaustive study of the "Negro Problem" in that country. In 1903, he published Souls of Black Folk, a collection of essays that had appeared previously in Atlantic Monthly, The New World and the Annals of the American Academy of Political and Social Science.
At Albany State University I wanted to demonstrate that ideas that began in the black belt of America at the beginning of the twentieth century spread over other parts of the black world and laid the foundation for theories and practices that fueled the revolutionary thinking of Black intellectuals and activists all over the Africana (African-American, the Caribbean and African) world. I also examined the ideas of Booker T. Washington, the founder of Tuskegee Normal and Industrial Institute, Alabama that are contained in Up from Slavery, his autobiography published in 1901.
Marcus Garvey of Jamaica, one of the most renowned freedom fighters in the African world was inspired profoundly by Washington's ideas. In 1912 after reading Up From Slavery in London, he asked: "Where is the black man's government? Where is his King and kingdom? Where is his President, his country, and his ambassador, his army, his navy, his men of big affairs? I could not find them, and then I declared, I will help to make them."
When Garvey returned to Jamaica in 1914 he was intent on following Washington's ideas and establishing an industrial institute in Jamaica. Hollis Lynch writes, "Towards this end, Garvey accepted an invitation from his new hero to visit the United States." Washington died in 1915 which prevented Garvey from visiting Tuskegee. This did not stop Garvey from going to the United States. By the 1920s his Universal Negro Improvement Association became "one of the most phenomenal social movements in modern history and his name one of the best known both within and outside the black world."
Washington's notion of self-help did not find favor in Jamaica alone. It also became popular in Trinidad and Guyana. Stephen Cobham, a Trinidadian, used it as a central motif in his novel Rupert Gray: A Tale in Black and White that he wrote in 1907. Cobham, a supporter of Sylvester Williams, the father of Pan Africanism, identified the Trinidad struggle for social and political justice with the African-American struggle for justice and freedom.
Apart from the many Caribbean and African Americans he praised in his novel, Cobham identified with Washington's philosophy of self-reliance, racial solidarity and racial uplift. He quotes extracts from Washington's Atlanta Address and argues that blacks ought to live side by side with whites in harmony. Rupert Gray, the major protagonist of the novel, intends to build a Negro Industrial Institute in West Indies, perhaps in Trinidad that is fashioned after Washington's Tuskegee Institute dedicated to racial uplift and racial pride. At this institute "a day each week will be set aside for negro literature exclusively."
Washington's plan also found favor in the Negro Progress Convention (NPC) of Guyana, the leading proponent of black consciousness in the 1920s, that sough to make Afro-Guyanese realize their responsibilities to themselves and to assist them in working out "their industrial salvation." The NPC also sent two students to study at Tuskegee to make them "exponents of the kind of industrial training necessary to be given to the members of the Negro race to enable them to pull their weight as important factors in the industrial life of the Colony."
Ideas that were first articulated in the Black Belt of the USA found echoes in the Caribbean, London and Africa as well. They would play a large part in the making of the Africana intellectual/activists.
The article will continue next week.