By Stephen Kangal
February 15, 2011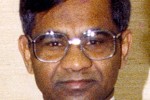 Professor Selwyn Cudjoe in his article wrote:
"In his 'Mother Trinidad and Tobago Speech' Dr. Williams intimated that we owe our primary allegiance to T&T rather than the various countries from which our ancestors came. In 2010, angered by the seemingly preferential treatment that Africans enjoyed under the People's National Movement, the People's Partnership (PP) decided to emphasize our difference rather than our commonalities thereby tearing away at the common cultural bond that holds us together as a nation". (Selwyn Cudjoe in "Mother Trinidad and Tobago" Article – trinicenter.com – 16 January 2011).

In his above-mentioned "Mother Trinidad and Tobago" article Cudjoe makes the following undocumented, baseless and misleadingly false generalizations both on the pseudo-cultural significance of Dr. Williams Independence Address as well as the incorrect motives attributed for the introduction of a policy of multiculturalism by the PM Kamla Persad-Bissessar:
— The PP is angered by "preferential treatment" (emanating from a policy of ethno-nationalism) accorded to Africans by the PNM of which he is totally supportive and finds nothing wrong with that discriminatory practice consistent with his ethnic solidarity mantra.
— The PP is emphasizing, not catering for our cultural differences (diversity), via its policy on MC announced at the Maha Sabha Headquarters.
— The PNM since 1962 emphasized our non-existent and cosmetic "commonalities" fabricated by the African ruling elite to marginalize Indian culture from state officialdom and perpetuate African pre-eminence and dominance via the steel-band, limbo and calypso the latter of which often vilified and denigrated the East Indian ethic and cultural/religious values
— There is a "common cultural bond" in T&T that today holds us cohesively together as a nation because I assume that that cultural bond is based on the fact that we enjoy pan music, eat doubles and roti and play carnival.
— The status quo (preferential treatment of Africans by divine right) must be maintained as a pre-condition to "hold us together" as a nation polarization notwithstanding and in violation of equity, natural justice, UN Conventions and the Constitution of T&T.
— Dr Williams made a cultural statement even though it is clear that he made an exclusively political appeal and statement on the occasion of the celebration of a great political event of pre-eminent national importance.
Cudjoe admits unwittingly that under the PNM Governments Africans enjoyed "preferential treatment" and by extension and inference that the PNM discriminated against the Indians and others. How can we as a nation progress under the weight of 40 years of preferential treatment for the African population accorded by the PNM state apparatus? Cudjoe has admitted to discrimination.
Except for the remnants of native Amerindians T&T is an immigrant society and accordingly while our primary allegiance is to T&T politically and economically speaking and with which we are conjoined by the concept of the territorial imperative we also have strong and persistent cultural and ancestral links with both Britain, France, Spain and the countries from whence our ancestors originated. These links have been maintained and sustained by the sustenance and varying intensity of the relations.
Speaking for the pre-indentured Indians we were a civilized people having been inducted into the distinctive cultural and linguistic practices of the 6,000 years old Indus Valley civilisation as manifested in the Northern Indian States of Uttar Pradesh and Bihar. We did not have to invent a new civilization in T&T although the socio-cultural baggage we brought in our "jahaji" bundles began to be altered by the new host geo-political milieu. We spoke Bojpuri. We were passionate about the rightness of what we were culturally because it enveloped the totality of our existence and psyche. It was our religion, our culinary, performing, creative and plastic arts.
Modern communications technology and trade in cultural products allow us to tune in to those links today. The post-indentured Indians never surrendered those links in the face of the penalties of the British colonials and the black neo-colonialists that succeeded to the power structure in 1962. The Indians were serviced by a variety of communication channels (cinema, books, swamis, performing arts, recordings etc) using varying degrees of intensity to connect and keep the dharma alive in the Caribbean and other parts of the 25 million Indian diaspora. It was both an endogenous and exogenous factor that few are able to dissect.
What are the commonalities that Cudjoe speaks of? He cannot distinguish and appreciate the separate political, economic and the cultural considerations prevailing in T&T. Why is Ghana and Ivory Coast treatment of diversity relevant to us and not Canada and UK with which we have greater cultural affinities and in which large T&T and Caribbean immigrants benefit? Why is Cudjoe referring to Mother Africa 50 years after the speech by Williams since he is sold on that speech that advocated no Mother Africa et al..?
Was Williams making a political speech or a cultural statement? Did Williams speak of the interests of the then African majority taking precedence over that of the then Indian minority? Since he did, he can only refer to the political situation (winner takes all) and not the cultural because according to Williams "Mother T&T cannot discriminate against its children…"
Did Mother T&T discriminate against some of its children in the period post-Independence? The Indian community will reply yes. The essence of MC does not dispute or dismiss our allegiance to T&T but preserves our loyalty to the Community of communities concept in T&T. Cudjoe rushes foolishly in where angels fear to tread or tread carefully in treating with Indian culture that he cannot or will not take the time to understand and that may be beyond the scope of his limited imagination and psyche.
The PP is not angered. If the followers were angered that anger would have surfaced post-1962. It would have resulted in social unrest. The followers on the basis of their resilience and resourcefulness kept within their restricted rural cultural space, suffered from cultural alienation and bided their political time to undo the injustice because of their firm belief in karmic justice and equilibrium. MC is motivated by a sense of social justice. Afro-T&T enjoyed a pre-eminent and dominant position in the state-driven cultural landscape to the exclusion of many cultural communities especially in state events and in the musical repertoire of the Police, Fire Service, Cadets and Regimental Music Bands.
Catering for and harnessing cultural differences and diverse human capital cannot be regarded as "emphasizing our differences". It is embedding the basic elements of social justice and equity in the cultural landscape after the ravages of a practice of ethno-nationalism. For 40 years the PNM pandered to so-called "commonalities" that were seen and defined and conceptualized through afro-centric lenses.
What is the "common cultural bond that holds us together as a nation"? Are we a nation as yet? Are we not racially and politically polarized as a society?
Cudjoe writes further:
"Multiculturalism cannot be successful if it does not inculcate the positive aspects of our past, wield them into a usable whole; and use them as a foundation that brings the nation together. Nor can it privilege one culture over another…Thoughtful consideration must be given to incorporating the Williams model into a new multiculturalism policy giving the relative weight and value to each strand of our cultural patrimony…"
As I said before the Williams' Speech is a political statement referring to political loyalty to T&T even though post-Independence our foreign policy was skewed in favour of the problems of the African Motherland. There is no Williams model that we can rely on to reconfigure the future. There is no Williams cultural model except what is immanent in his "Mother T&T cannot discriminate among its children"
Who will identify the "positive aspects of our past"? Who will weld them together if we can agree on them?
It appears that although Cudjoe rejects MC yet he accepts a "new multiculturalism policy" as being desirable based on equity and social justice.