South Africa stunned by echoes of apartheid past after video emerges of white students humiliating black cleaners
By IAN EVANS
February 28, 2008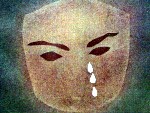 South Africa has come face to face with its apartheid past when a "shocking" video emerged of white university students force-feeding and racially humiliating five poor black cleaners.
The four students are heard referring to the old "Boer" college way of life during the footage, which saw the elderly workers being made to drink bottles of beer, run races, play rugby and then kneel and eat meat which had been urinated upon.

News of the video yesterday sparked rioting at the University of the Free State in Bloemfontein, once the Afrikaans heartland of the Orange Free State.
Full Article : dailymail.co.uk
» Racist video sparks outrage in South Africa
» Outcry in SA over 'racist' video
Video from YouTube:
UPDATE: MARCH 02, 2008
» Race row students are unrepentant
Mass protest planned over video 'prank' that humiliated black staff at South African university
» Never mind 'the other' – we are all to blame
We are all at fault. No matter how sincere and heartfelt our celebrations of the "miracle of democracy" and the "rainbow's multi-hued splendour", it is a sad fact that we did little to eradicate the racism that is so deeply entrenched in the national psyche.
» This is the real South Africa
White and black are shocked to discover how little the country has changed