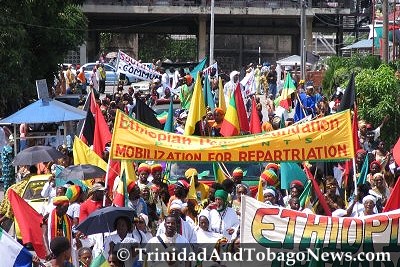 July 22, 2010 – guardian.co.tt
Emancipation celebrations this year, I suppose, will have added significance for those of the African diaspora who consider that their spiritual navel strings are buried on the continent of Africa, especially as the World Cup venture was a spectacular international success. Incidentally, the football extravaganza was conceivably Mandela's parting gift to Africa as well as Africa's final tribute to him.

One expects that they would be holding up their calabashes toasting their hereditary links, especially those who are aware of the old African folklore tale that, "humanity first set foot on the African continent" or, as suggested by anthropologists, "homo Sapiens" (that's us) first appeared on African soil.
Be that as it may, We've been told that "They—Africans—came to the so-called New World before Columbus." However, the bulk of African souls arrived in less auspicious circumstances and, as far as I know, were not welcome to their "new homes" or, more precisely, "holding bays" with enthusiastic cheers and the blare of trumpets.
Full Article : guardian.co.tt