By Derren Joseph
July 20, 2010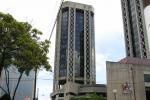 Generally speaking, I often raise an eye brow when commentators use broad brush strokes to describe the somewhat intricate picture that is our economy. A picture made all the more interesting by the challenges facing the global economy in general. For my part, I try hard to appreciate the views of both sides of the fence—those who speak positively of the economy and those who do not. On one hand, it is hard to dispute that compared to many so called developed nations, and many of our neighbours in the region, we are doing relatively well. Looking at the charts available online, our public debt as a percentage of GDP is less than our Caribbean neighbours, our friends in North America (US and Canada) and even much of Western Europe. Our import cover is about 12 months when the international benchmark is 3 months.

Our unemployment rate is between 5 per cent–6 per cent while the US is looking at just under ten per cent and the Euro area is about ten per cent. On the other hand, our expected growth rate of 1 per cent for 2010 lags behind the 4.6 per cent by which the IMF expects the world economy to grow 2010. Furthermore, there is a strong argument for government social programmes accounting for as much as 10 per cent of our labour force. Most importantly, however, we remain dependent on an energy sector that is at the mercy of an uncertain global economy, weak gas prices and no recent significant energy finds. Right now, I am not 100 per cent certain what the history books will say, but I suspect that they point the finger at all of us.
I remember the late 90s being heady times not just in Trinidad but across the Western world. Remember that during the 90s, the Dow Jones and S & P indices of stock prices climbed about tenfold.
The NASDAQ index had, by the year 2000, skyrocketed to something like 25 times its 1980 level. I remember chatting with the guys in the office and everyone seemed to have a large percentage of their savings invested in the stock market. In 1999 alone, as a reflection of those times, three separate books appeared on the shelves–Dow 36,000: The New Strategy for Profiting From the Coming Rise in the Stock Market; Dow 40,000: Strategies for Profiting From the Greatest Bull Market in History; and Dow 100,000: Fact or Fiction.
Every time we switched on CNN Business or Bloomberg, Bullish Wall Street gurus like Goldman Sach's Abby Cohen and Salomon's Jack Grubman were preaching that prices could go nowhere but up. Those holding contrary views did not get as much air time. Even when things started to go a bit wobbly in 2000-2001 (remember Enron?), many of the Wall Street gurus considered it a hiccup because many of us genuinely believed that the cycle of boom and bust was history. Especially in energy-rich countries like ours, we actually thought that we could go on growing forever.
I was not in Trinidad at the time, but the September 14, 2001 budget statement made by the then Minister of Finance, Gerald Yetming is available online and includes references to the establishment of an international conference centre on the Port-of-Spain Waterfront which would include a 400-room Marriott Hotel; a national centre for the performing arts; a shopping complex; the Association of Caribbean States' office tower; office buildings; a 1,400-space car park; the establishment of Trinidad and Tobago as the financial centre of the Caribbean, and the centre for international financial services. As I said, I was not living in Trinidad at the time, but I imagine that in committing to these big infrastructure projects, both previous administrations would have been convinced that the energy boom would continue.
Up to as recently as two years ago, many economic gurus were preaching internationally, that $100 to $200 barrel oil would be the new norm. Returning to 2010, most agree that the need to diversify is now quite urgent. Kudos to the new government for making the results of the Ryder Scott report public–ten more years of gas does not give us much time. The Report on the Nation's Business issued last month by the Ministry of Finance, speaks to the establishment of an Economic Development Board. Regardless of the approach, I hope that it is transparent, bi-partisan and encourages participation from all relevant stakeholders.
Let us put aside who did what. We need to tap into our collective intelligence to move beyond our present predicament. My name is Derren Joseph and I love my country. As always, I end by saying that despite our challenges, we are so blessed to live in this beautiful land. Let us continue to have the audacity of hope in our country, as we embark upon the next chapter in our nation's history.