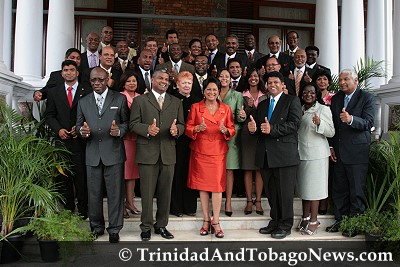 By Martin Daly
July 11, 2010 – trinidadexpress.com
"Accordingly, to those who wish to know how I felt about the Attorney General's attacks on Philbert and Mr St Cyr and the members of the Integrity Commission (whose Warner transgression I analysed three weeks ago) I say 'guilty with a cause'. A reprimand and discharge is the appropriate sentence this time; but it does not end there.

In three of these columns since the May 24 general election I have tried to warn this new Government of some of their early mistakes. The restraint of my language may not have fully reflected my deep concern that this new Government might be cracking up already, not because of its character of a coalition, but because of verbal indiscipline coupled with a grievous lack of understanding of the proper boundaries of an individual Cabinet executive; of the principles of good governance, collective responsibility and the division between executive and non executive roles in State enterprises.
The statements of the Attorney General for which he is 'guilty with a cause' are really part of the fundamental problem this new Government has. There are Ministers running their mouths all over the place without the mitigating circumstance of the extreme provocation to which the Attorney General yielded.
An innocent potential victim of the lack of teamwork and proper governance is Brigadier Sandy, Minister of National Security, because other Ministers are making pre-emptive pronouncements about matters within his portfolio."
Full Article : trinidadexpress.com