July 07, 2010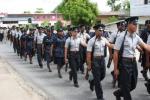 Due to the "bungling, indifferent or lax" attitude of two senior police officers, the State has been ordered to pay $57,550 in damages to Maurice Koon Koon, who was falsely imprisoned due to a misunderstanding in January of 2009.

In delivering a 17-page ruling yesterday, Justice Vasheist Kokaram ordered that Koon Koon receive a $35,000 global award, which took into account aggravating circumstances, nominal damages of $5,000, special damages of $4,300 and costs in the sum of $13,250.
Kokaram described the actions of Insp Radcliffe Boxhill and Sgt Derek Stewart "as improper and in no way is it to be condoned …"
Full Article : trinidadexpress.com
***
'It's not enough'
By Denyse Renne
July 07, 2010 – trinidadexpress.com
A man who was shot in the chest by a police officer during a Carnival fete was yesterday awarded $100,000 by a High Court judge.
Moments after the decision, Ryan Solomon, said he was disappointed by the award.
Solomon's best friend, Kevin Cato, was killed during the same incident and Police Constable Dave Burnett was subsequently charged with murder arising out the 2004 offence at the Red Fete at Pier 1, Chaguaramas.
Full Article : trinidadexpress.com
***
High Court judge criticises Philbert as…
Former SRP awarded damages
By Francis Joseph
July 07, 2010 – guardian.co.tt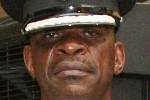 Acting Commissioner of Police James Philbert has come in for criticism from a High Court judge who awarded damages to a former Special Reserve Policeman (SRP) for malicious prosecution and unlawful detention.
As far as Justice Ronnie Boodoosingh was concerned, "it was plain to me that there was an intention to punish the claimant because there was a belief, even if unreasonably, that he had used obscene language to someone who was either the wife of a police officer or someone known to "big police", perhaps even the acting Commissioner of Police himself." Boodoosingh added: "It is noteworthy in this regard that the instructions came from the acting Commissioner of Police, a fact that only came out in cross-examination."
Full Article : guardian.co.tt
***
Ex-cop gets $.15m for 'malicious prosecution'
A judge yesterday awarded a former police officer more than $150,000 after he found that the officer was maliciously charged with obscene language. The woman who reported the officer claimed she knew acting Commissioner of Police James Philbert and other senior officers. The incident arose after the officer complained to a nurse about the poor treatment of his brother who was a patient at the San Fernando General Hospital.