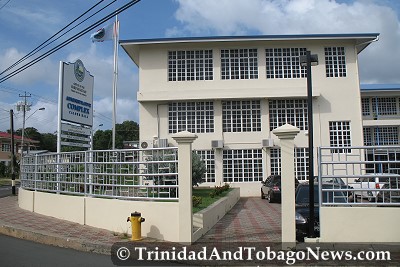 Newsday Editorial
June 24, 2010 – newsday.co.tt
On Monday THA Finance Secretary Dr Anselm London as much as challenged TT's Finance Minister Winston Dookeran to a financial duel.
In his 2010-2011 Budget presentation, Dr London dismissed Dookeran's concerns about the state of the TT treasury as rhetoric, almost alleging the former central bank governor's comments were aimed solely at keeping Tobago back.

London demanded Tobago be given regardless, the $3.5 billion he said the PNM THA needs to run Tobago's affairs.
Dr London's remarks were not the first salvo from Scarborough of late. Since May 24, since the TOP took the two Tobago seats from the PNM, the PNM in the THA has been making noises about the risks to the integrity of Tobago and to the THA Act of 1996, legislation coincidentally laid by a UNC/NAR Government. Now the issue is money.
Not a shot fired by the new Central Government yet the THA has begun complaining about the future of Tobago, more threatened it is alleging by a PP central administration than a PNM one, which it would seem gave it what it wanted. Dr London's presentation on Monday read more like a political stump speech than a fiscal plan for the sister isle.
Full Article : newsday.co.tt
***
THA Must Watch its Signals
Express Editorial
June 23, 2010 – trinidadexpress.com
On May 24, a page turned on business as usual and, both in Trinidad and in Tobago, content for a new chapter has only just begun to be composed. For most of a decade, a cosy entente had marked relations between a PNM administration in Port of Spain and a PNM administration of the Tobago House of Assembly (THA).
With the emergence of the People's Partnership into the central government, the charting of a new basis for coexistence with the still-PNM THA should be on the agenda of officialdom on both islands. The THA cannot wish away the fact that, in the national elections, the two Tobago constituencies voted solidly for the People's Partnership. Nor can the Kamla Persad-Bissessar Government presume to have derived any mandate to reverse the gains for Tobago self-rule that the THA represents.
Under the Patrick Manning administration, 'Tobago Affairs' had been a portfolio item in the Office of the Prime Minister. The new Government has upgraded that single item into a separate Ministry of Tobago Development, with its exclusive Minister in Tobago East MP, Vernella Eula Alleyne-Toppin.
On behalf of Tobago, however, the THA is hardly grateful. On Monday, THA Finance Secretary Anslem London, departing from discourse on budget matters, said: 'We view with suspicion and concern the Ministry of Tobago Development.'
Full Article : trinidadexpress.com