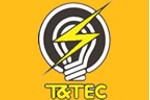 AG to advise Govt on TTEC
Attorney General Anand Ramlogan will report to Cabinet in two weeks and recommend what "further action" should be taken on the findings of a report on breaches in tendering procedures by the TT Electricity Commission (TTEC) in relation to jobs under the Street Lighting Implementation Unit, which implemented the street lighting programme (SLP).

Minister George: Nuts, bolts for T&TEC cost $5.9m
The findings of the audit report into the streetlighting project of the T&T Electricity Commission (T&TEC) may not have been handed over to the Attorney General (AG) as was stated by Mustapha Abdul-Hamid, former Public Utilities minister in 2009. Abdul-Hamid had said in October 2009 that the report was referred to the AG "for his attention, consideration and action." Speaking at yesterday's post-Cabinet press conference, Public Utilities Minister Emmanuel George said, "The then minister indicated he had sent the report to the AG, however, we have not been able to find no correspondence in the ministry via which that report was conveyed to the AG," George said.
Flashback:
Roget 'sheds light' on T&TEC with DPP – April 15, 2010
The Oilfields Workers' Trade Union (OWTU) president general Ancel Roget has submitted to Director of Public Prosecutions (DPP) Roger Gaspard a "stack of evidence" pointing to alleged corruption in the T&T Electricity Commission (T&TEC) and its multi-million-dollar street-lighting project. Accompanied by several union supporters, Roget went to Gaspard's office at Winsure Building, Richmond Street, Port-of-Spain, yesterday in an attempt to personally deliver the documents.
Pussyfooting around the street lights – August 23, 2009
There seems to be a lot more awry about the national street-lighting programme than the Government is prepared to admit.