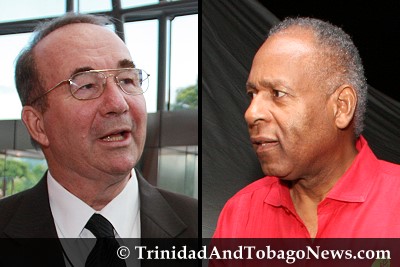 THE EDITOR: The following quote was reported in the Trinidad and Tobago Guardian newspaper on 17th May, 2010, and it has been attributed to the prime minister of Trinidad and Tobago:
"Prime Minister Patrick Manning last night conceded that State enterprise Urban Development Corporation of Trinidad and Tobago (UDeCOTT) may have 'cut corners' in order to deliver on its mandate. Manning also stated that the governance model with UDeCOTT and other special purpose and state enterprises 'require improvements.' He said such companies 'cut corners all the time,' but that this was done in order to get around bureaucracy and to meet the demands placed on them."

Mr. Manning has taken a solemn oath to uphold the constitution and the laws of Trinidad and Tobago. Government institutions whether UDeCOTT, WASA or the Ministry of Finance are set up with regulations that try to ensure efficiency, accountability and minimize corruption. As Prime Minister, it is Mr. Manning's responsibility to uphold the rules by which Government institutions operate. If anyone finds that there are deficiencies in the rules then there are established procedures for changing those rules; the Trinidad and Tobago parliament is set up to play a pivotal role in bringing about such changes.
It is totally unacceptable for the Prime Minister of Trinidad and Tobago to support the cutting of corners to get around rules and procedures (under the guise of 'bureaucracy'). It is hoped that the acting Commissioner of Police does not support 'cutting corners' and is taking careful note of this admittance to the cutting of corners. I also hope that he moves swiftly to gather the necessary evidence and lay the appropriate charges against all those found to have breached the law in this UDeCOTT fiasco.
O. R.
Maraval