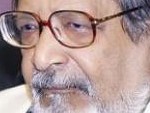 I am a high school student attending a college under the Sanatan Dharma Maha Sabha. I witnessed an event at the headquarters of the Sanatan Dharma Maha Sabha on April 20. Sir VS Naipaul was the guest of honour and he agreed to answer questions asked by the students of the various schools who attended the event.
Students approached the microphone with questions for the distinguished author but he chose to ignore them. When he was asked about his reason for evading the questions, he described the questions as trivial and refused to answer them. He even went on to say that he always thought that literature was for adults and not children and he proceeded to say that this was now proven to him.

I ask you Sir Vidia, if you think that literature is not for children why did you waste our time with your presence? Why did you agree to come here and tell us we were free to ask questions when you were so bold to think that a child's mind could not comprehend the depth of your literary works?
Such a high honour you received when you were awarded the Nobel Prize for Literature in front of people of importance, you displayed honour and class. Yet, in the presence of high school students that looked up to you, such arrogance and pomposity did you show.
The country's newspapers were plastered with your smiling face and the youths, our country's future, idolised you. Now, the person we once worshipped has fallen before our eyes, I for one, think that you are no role model. When you were a child, had you not written at least one story, one composition, one essay? Had you not dreamed of being an author? However, according to the words from your own lips, literature was not for you at the time, you were a child, not an adult, right? Your immature mind could not understand the scribblings of an adult, not so?
Our small country has not produced many people that have attained your importance, so we had to be proud of you. We had to be proud to say you were a Trinidadian, but are you proud to be a Trinidadian? I can say now, that when I hear the name VS Naipaul, I will say he is not a great person, he is not an icon, he is not my idol, I do not look up to him, he is not a Trinidadian.
High School Student
via e-mail
$2M for Naipaul's visit
ALMOST $2M was reportedly the cost of bringing Nobel Laureate Sir Vidia Naipaul, to Trinidad and Tobago this month. The sum includes a fee paid directly to Sir Vidia for his various appearances at public events.
Wife: Sorry for Nobel Prize 'snub'
Asked about the omission to mention TT upon being notified of the Nobel Prize, Lady Nadira stepped in to take the blame. She said the family had been "completely taken aback" when news reached them about winning the award. She said Sir Vidia had then gone to sleep for eight hours leaving her to write the press release which had unwittingly failed to mention Trinidad and Tobago. "I made that mistake. I was taken aback. It was my negligence. It was nothing to do with my husband," she apologised. "The statement to the press was given by me. I am at fault here. It had nothing to do with my husband who was fast asleep — he slept for eight hours."
Trinis are not Indian, African
Indo-Trinidadians are not Indian, nor are Afro-Trinidadians African.
This was one of the comments from Trinidad-born Nobel laureate Sir Vidia Naipaul, who drew applause and laughter as he fielded questions from a panel of local academics and a 3000-strong audience on Wednesday night at UWI's Sports and Physical Education Centre in St Augustine.
UPDATE: April 29th 2007
Sir Vidia Naipaul's puzzling behaviour
Humanity has so many faces, some kind and gentle, others intolerant and violent, yet others noble and visionary, and many that dominated the lives of others, sometimes positively, but more often negatively. But there are those individuals who by their sheer creativity, often much tortured, set themselves apart in their life's quest and capture, for the benefit of mankind, eternal aspects of the human soul in its wanderings.
His responses to schoolchildren at a specially convened function certainly startled the young minds asking questions. It is not that he was in the presence of semi-literate dropouts from our education system. These were bright and eager young minds, rapidly developing individual personalities at a critical time in their lives, as must certainly have been the case in Sir Vidia's pursuit of his scholarship at QRC decades ago.

Yet he dismissed or rather crushed them with his refusal to answer their questions. They were trivial. Not only were they trivial, literature is not for children. In his student days we are sure that Sir Vidia read the greats in English literature-Shakespeare and the rest-in much the same way that some students today read his A House for Mr Biswas.